Resource centre for ZX Spectrum games using
Manic Miner and Jet Set Willy game engines
II A. Jet Set Willy (JSW48)
New games based on Matthew Smith's original Jet Set Willy game engine for the 48K Spectrum.
48. Jet Set Mini
Authors: Ian Rushforth and Andy Ford
Publisher: JSWMM.co.uk Team
Year: 2017
Language: English

Number of edited rooms: 37
Number of rooms accessible without cheating: 36
Number of rooms which need to be visited to complete the game: 36
Number of items to collect: 100
Bugfix needed after original release? NO
Spare lives at the start: 6
Bonus lives awarded: YES - 10
Completable without loss of life? YES
Starting time: 7:00 am
Best documented completion time with no unnecessary loss of life: n/a
(No recording is publicly available yet.)
Download links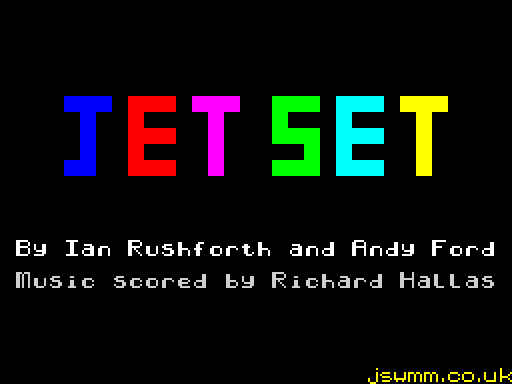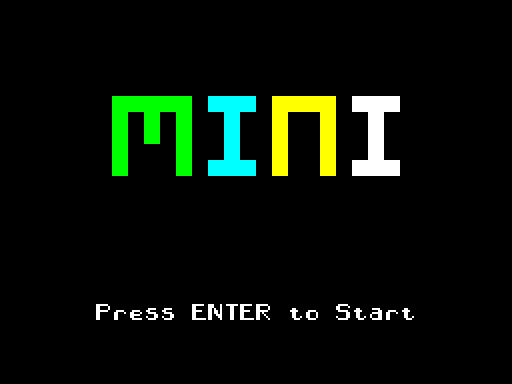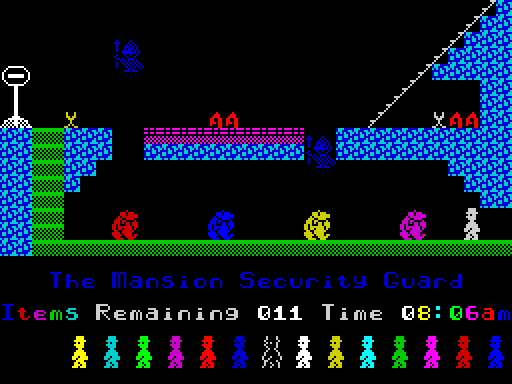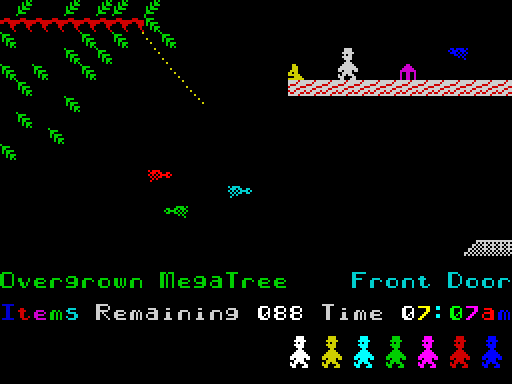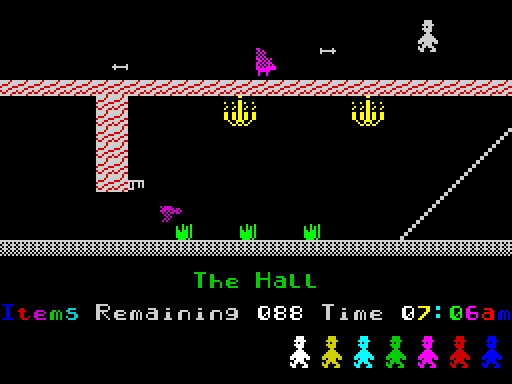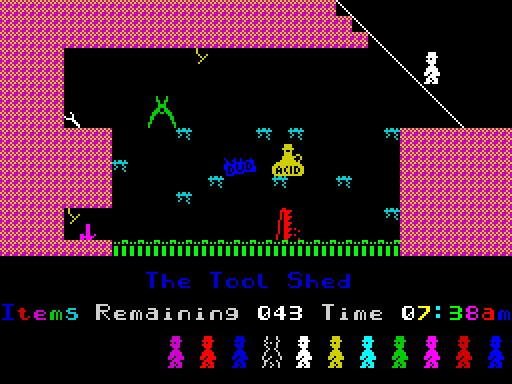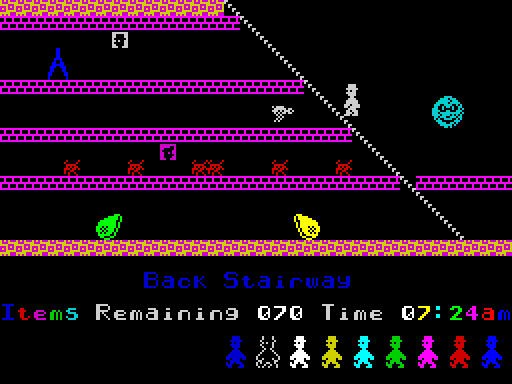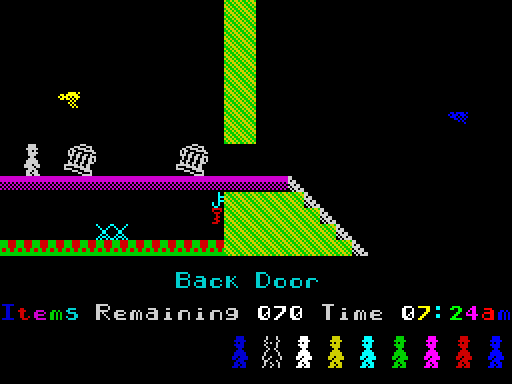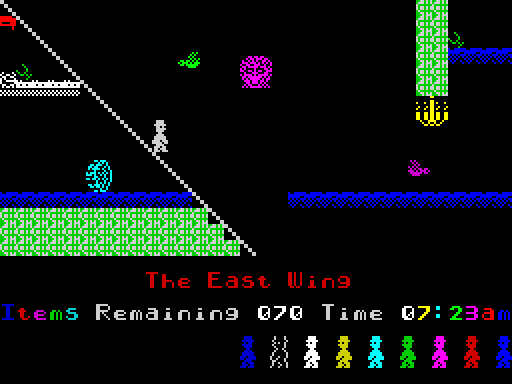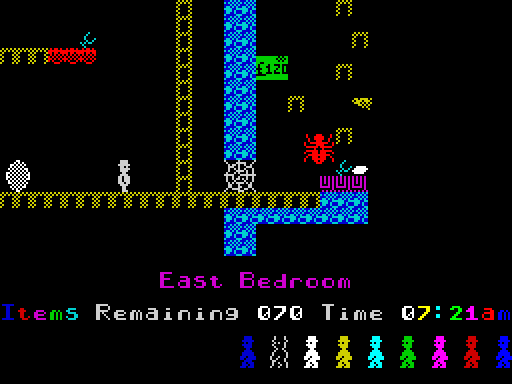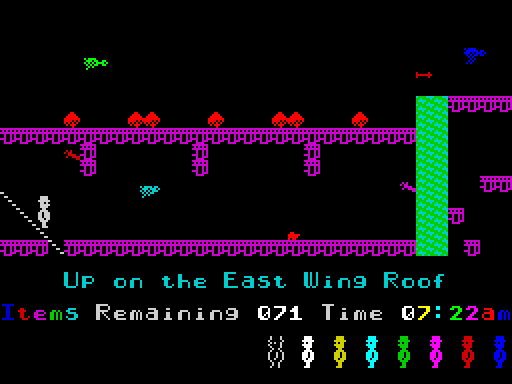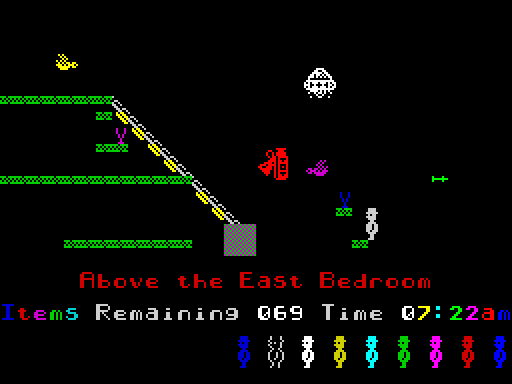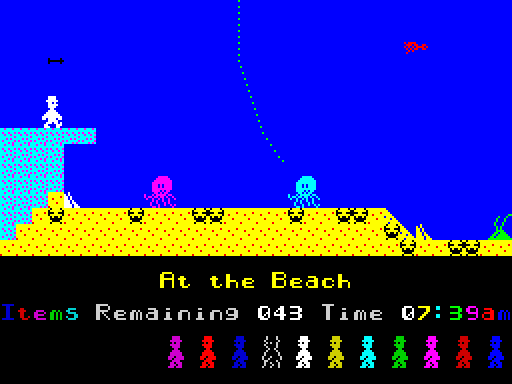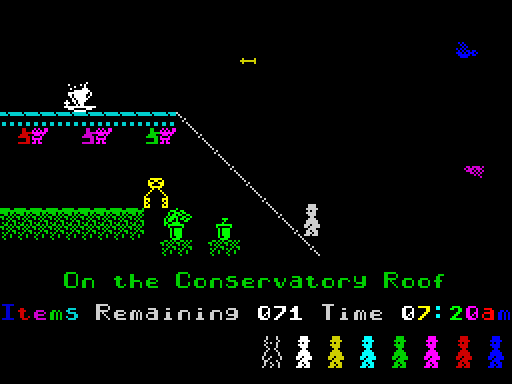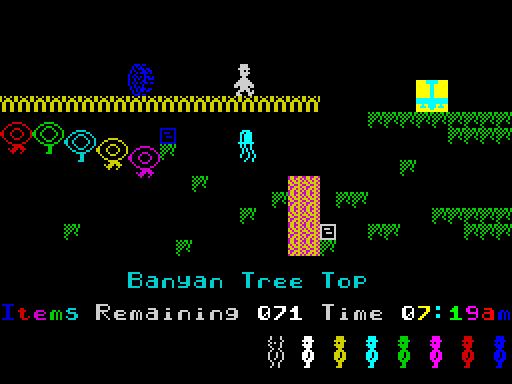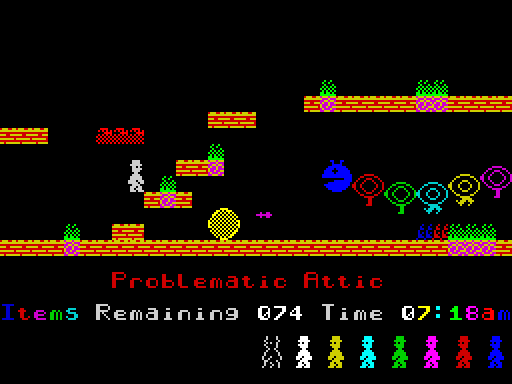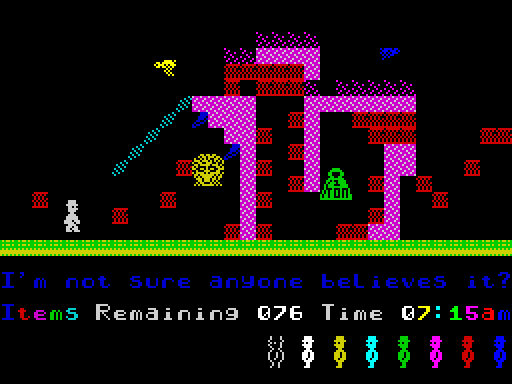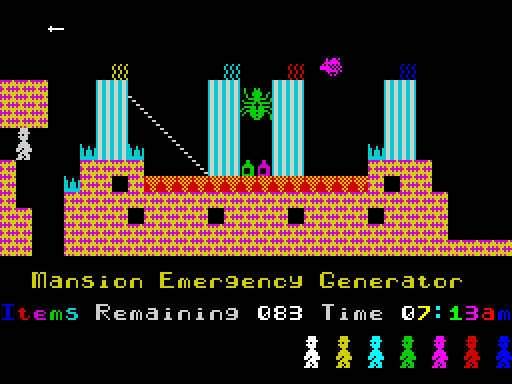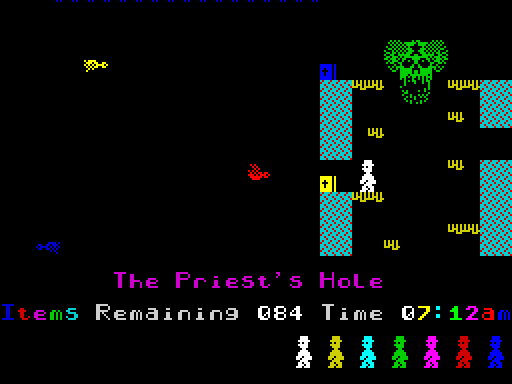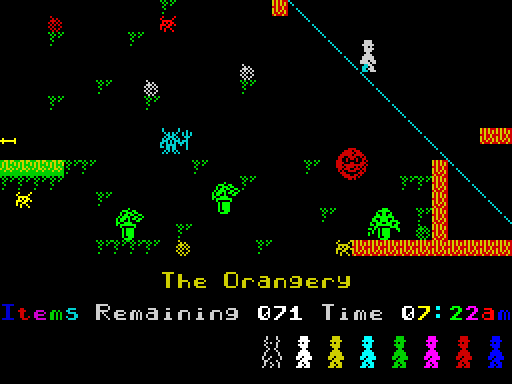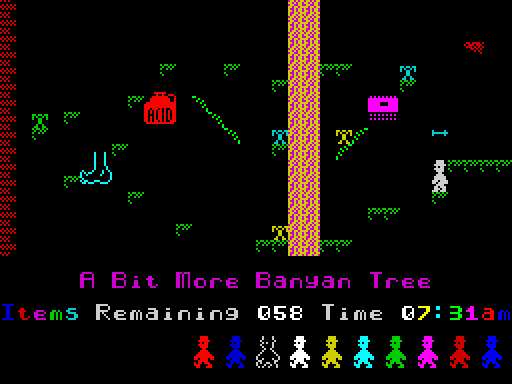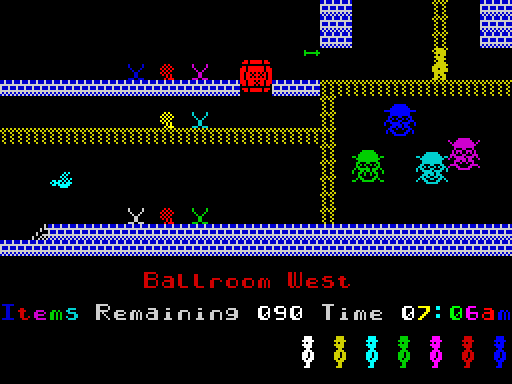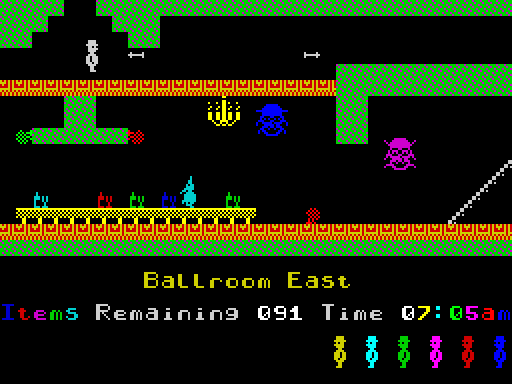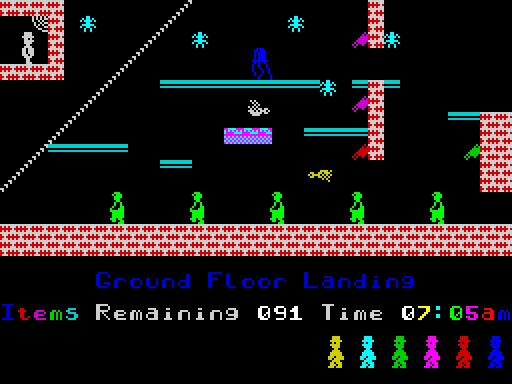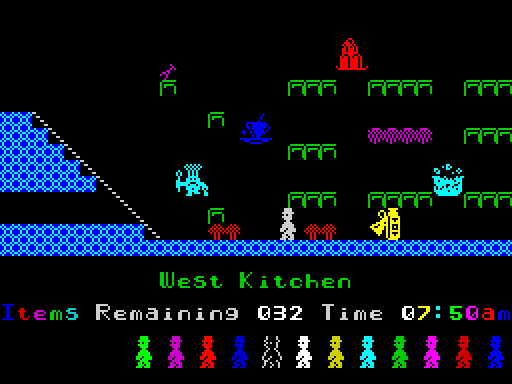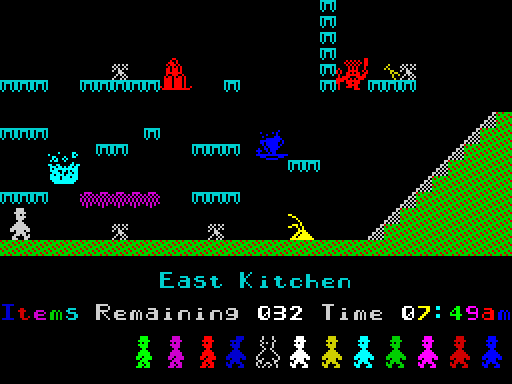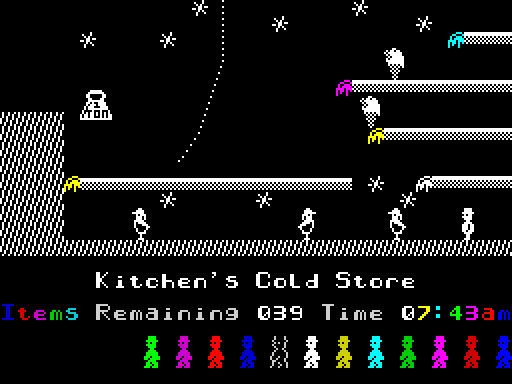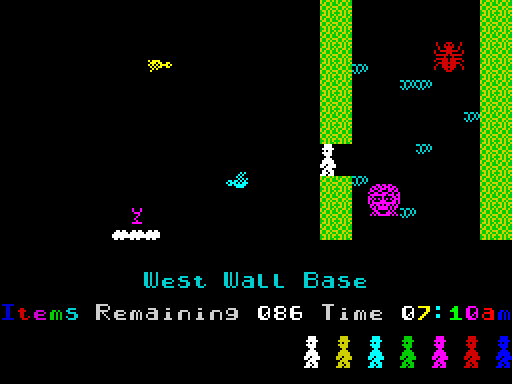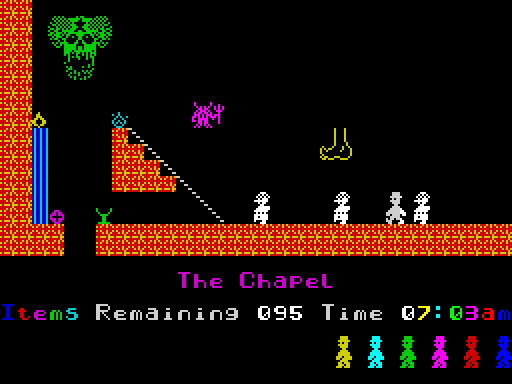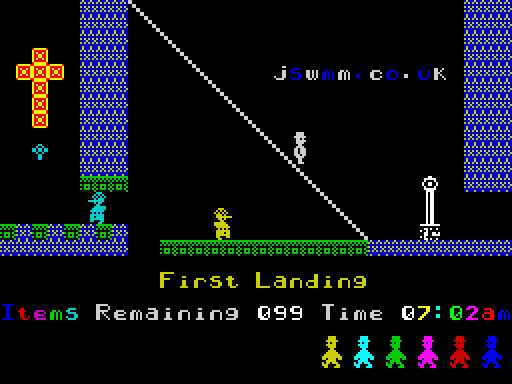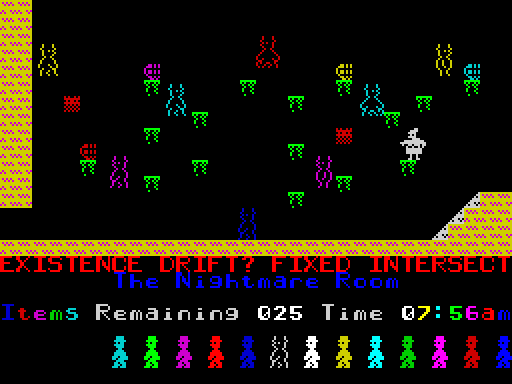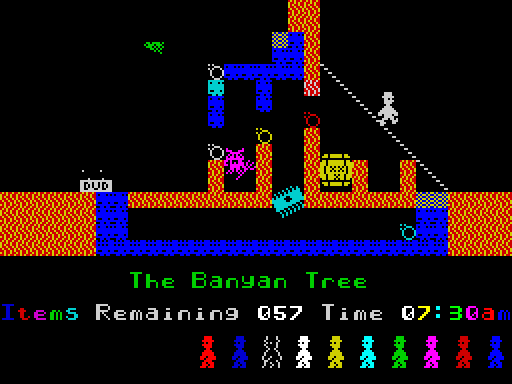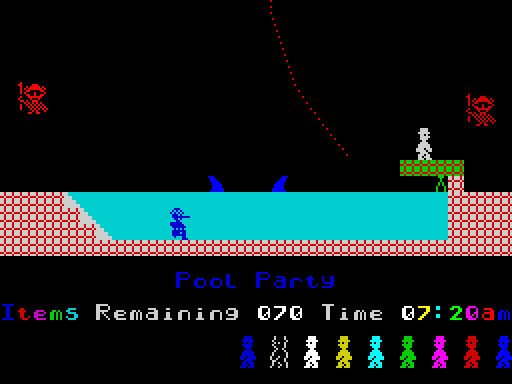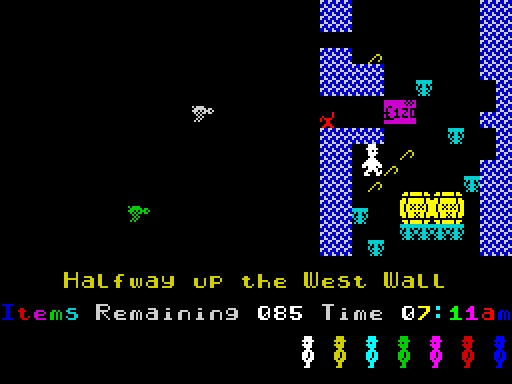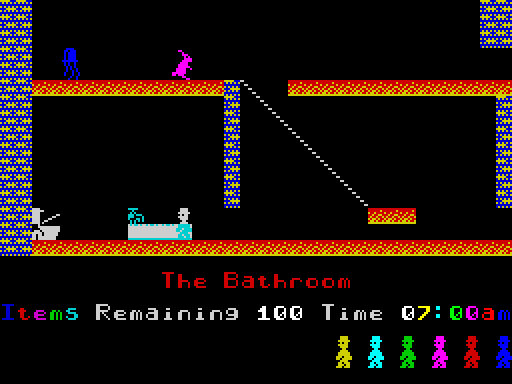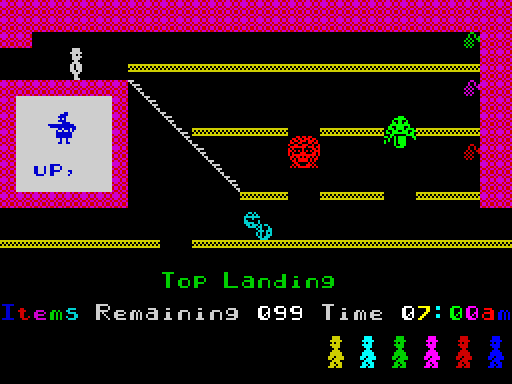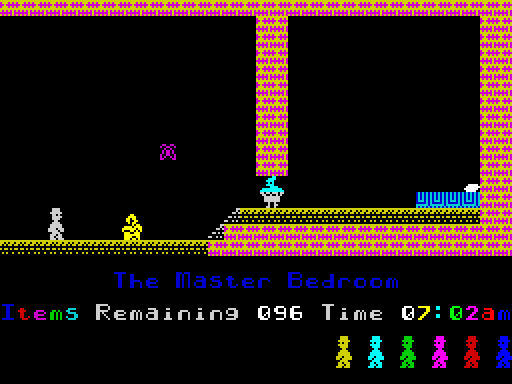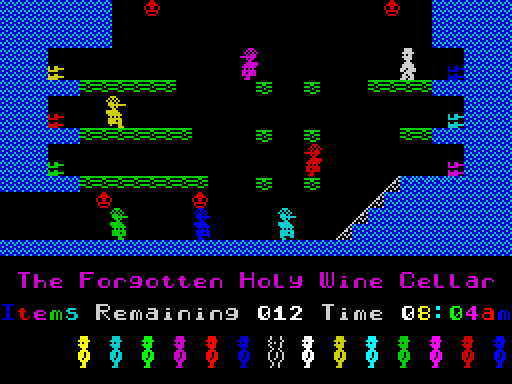 One room, otherwise inaccessible, can be reached by using the Writetyper cheat.