Resource centre for ZX Spectrum games using
Manic Miner and Jet Set Willy game engines
III. Jet Set Willy II
Games based on Derrick P. Rowson's game engine for the 48K Spectrum.
1. Jet Set Willy II
(Jet Set Willy II: The Final Frontier)
Author: Derrick P. Rowson
Publisher: Software Projects
Year: 1985
Language: English

Jet Set Willy II+, an updated revision with "practically every routine changed in some way", was created by Derrick P. Rowson in 2016.
"Completion of the game" in the info below is defined as the moment the room "Oh $#!+!The Central Cavern!" is reached after the toilet run (in Jet Set Willy II+ the end rooms are playable, which extends the game beyond this moment).
Jet Set Willy II
Number of edited rooms: 134
Number of rooms accessible without cheating: 133
Number of items to collect: 175
Number of items which need to be collected to complete the game: 150
Number of rooms which need to be visited to complete the game: 100 or less
Number of rooms which need to be visited to complete the game with all items collected: 126
Bugfix needed after the original release? NO
Spare lives at the start: 7
Bonus lives awarded: NO
Completable without loss of life? YES
Starting time: 0000:00:00
Best documented completion time with the minimum number of items collected and some lives lost: 0000:42:42
Best documented completion time with all items collected and no unnecessary loss of life: 0001:08:11
Jet Set Willy II+ (Version +e.22)
Number of edited rooms: 147
Number of rooms accessible without cheating: 146
Number of items to collect: 325 (+ 5 more in the end rooms)
Number of items which need to be collected to complete the game: 298
Number of rooms which need to be visited to complete the game: 120 or less
Number of rooms which need to be visited to complete the game with all items collected: 140
Bugfix needed after the original release? NO
Spare lives at the start: 6
Bonus lives awarded: YES - 11
Completable without loss of life? NO
Lives which need to be sacrificed to complete the game with all items collected: 1
Starting time: 0000:00:00
Best documented completion time with the minimum number of items collected and some lives lost: 0000:52:59
Best documented completion time with all items collected and no unnecessary loss of life: 0001:15:50
Download links
Jet Set Willy II
(this video shows a walkthrough of the game which is inferior to the best publicly available RZX recording)
Jet Set Willy II+
(this video shows a walkthrough of the game which is slightly inferior to the best publicly available RZX recording)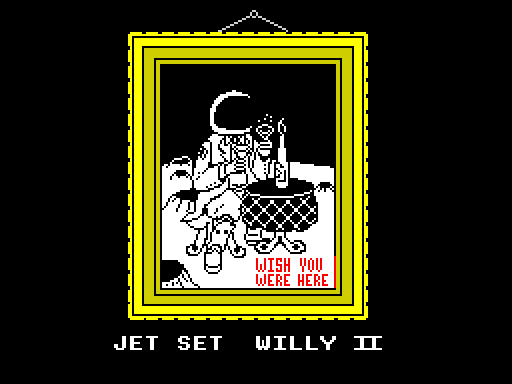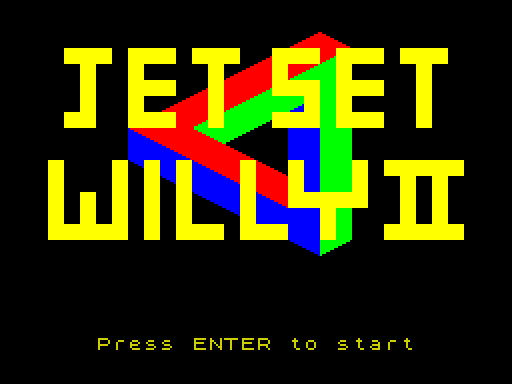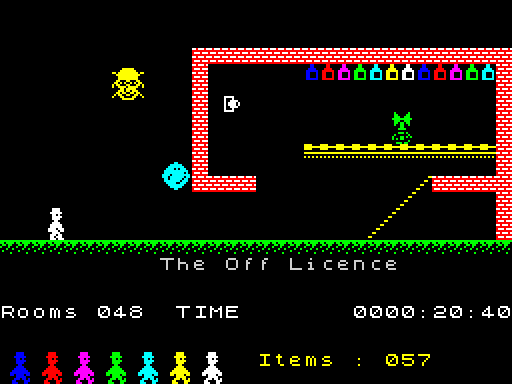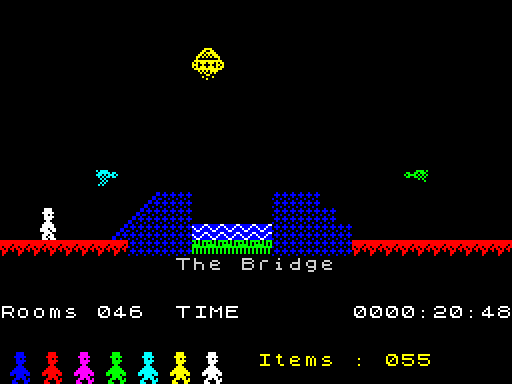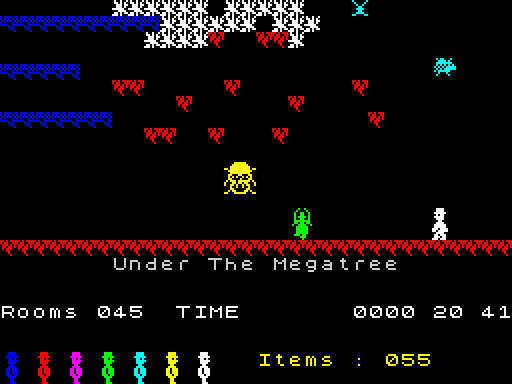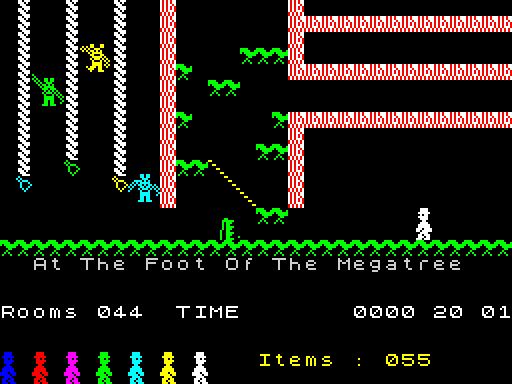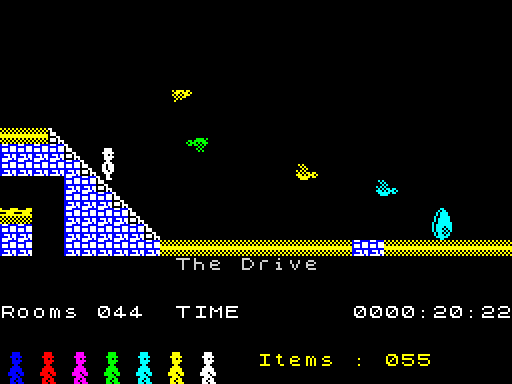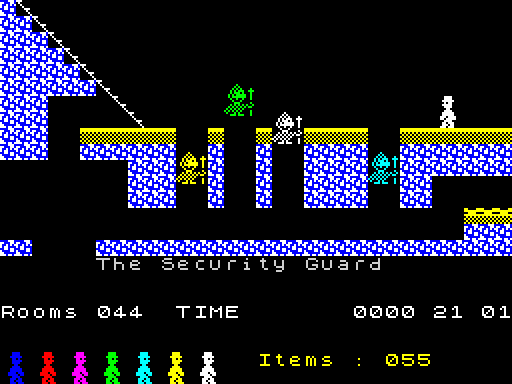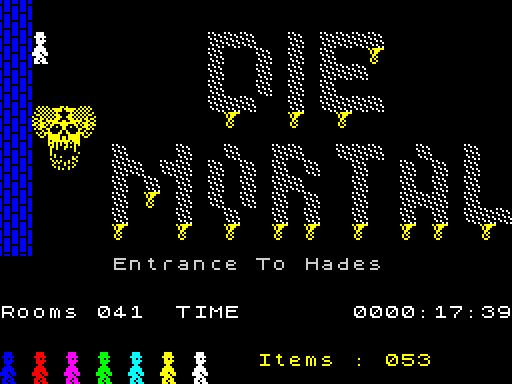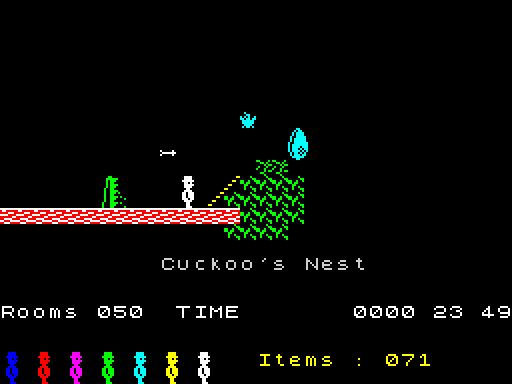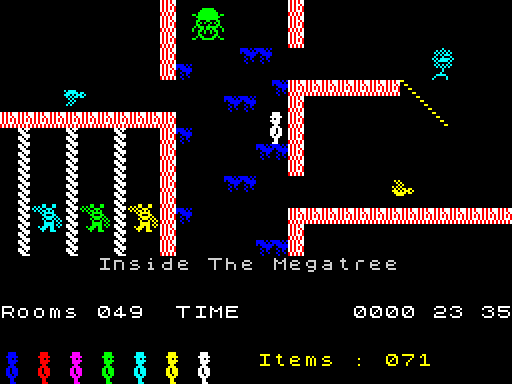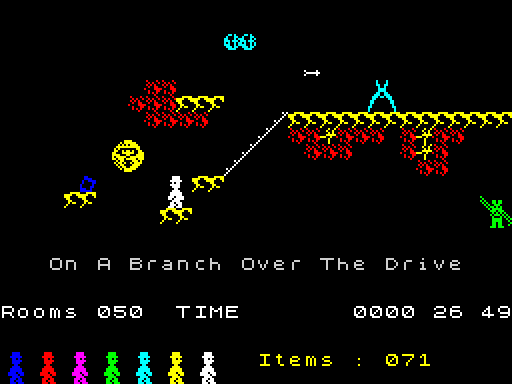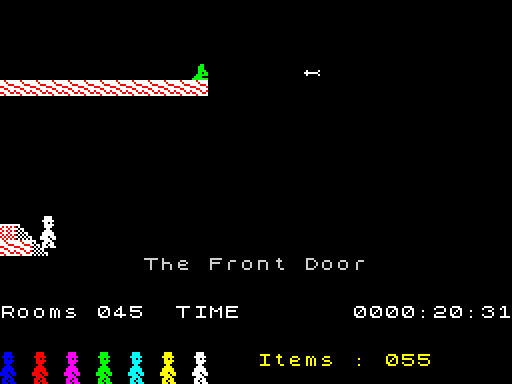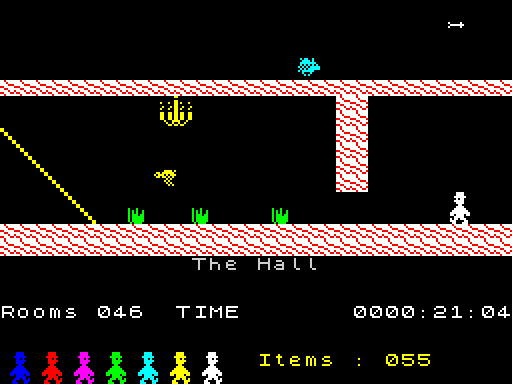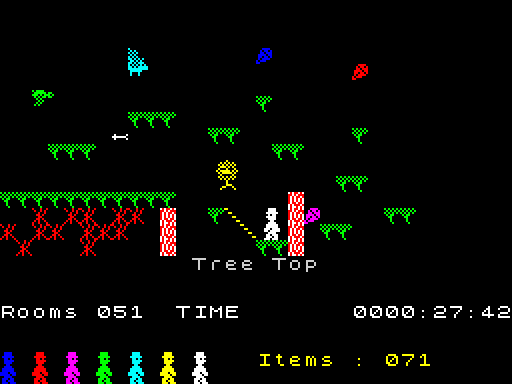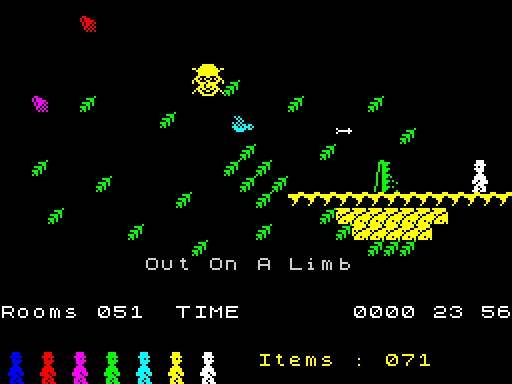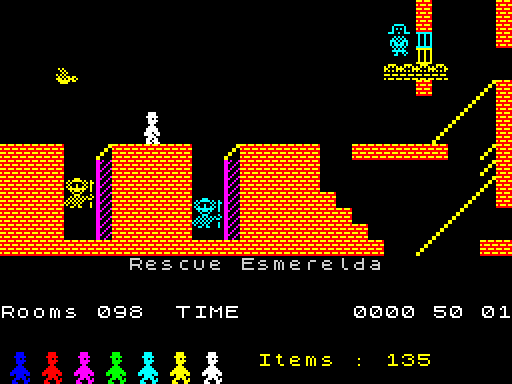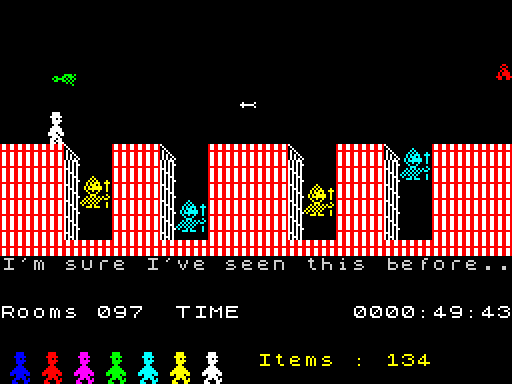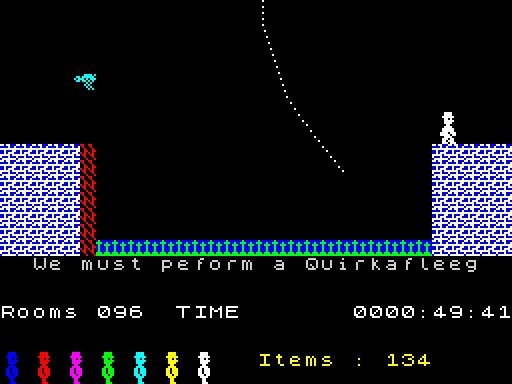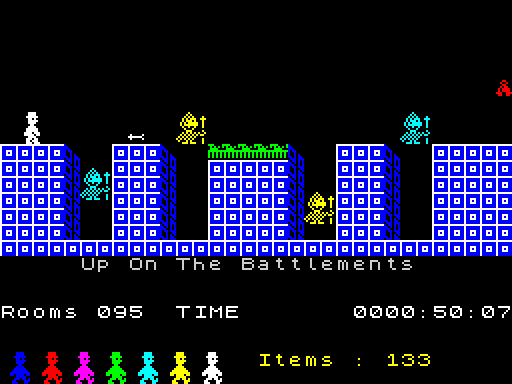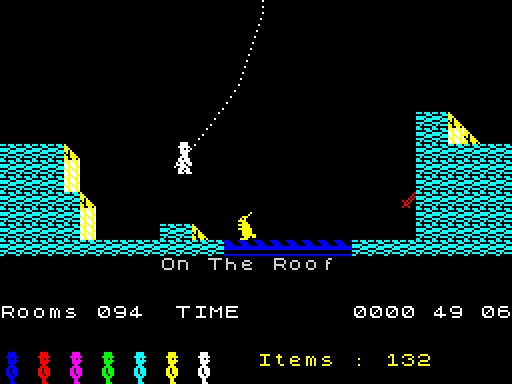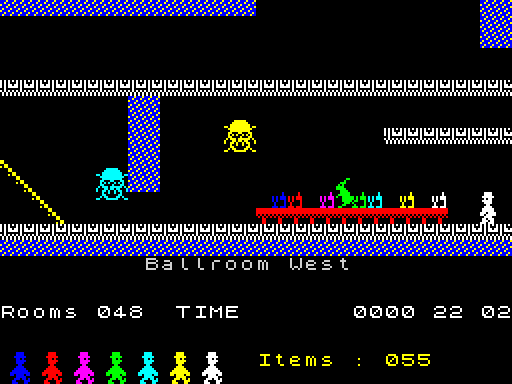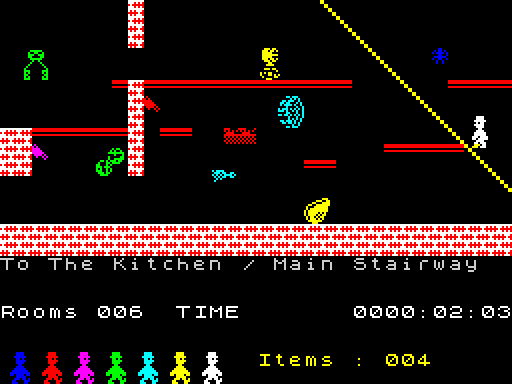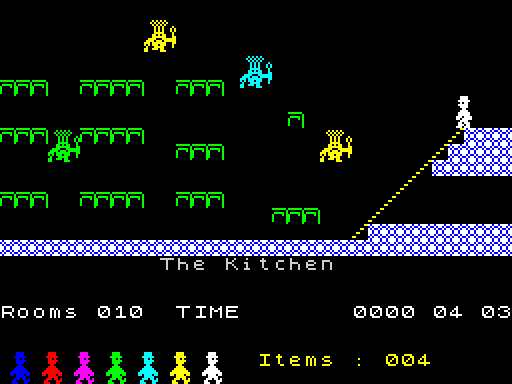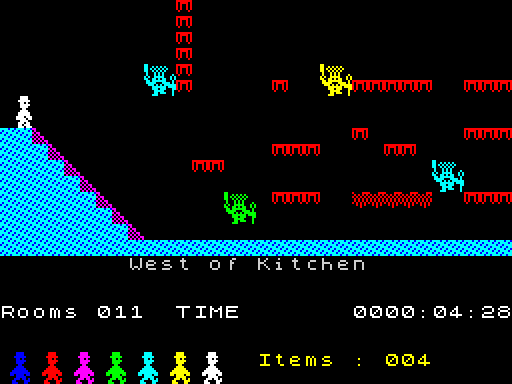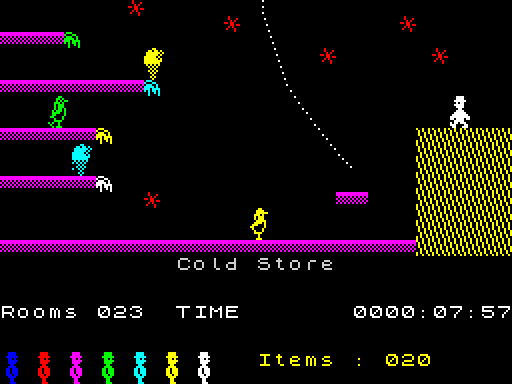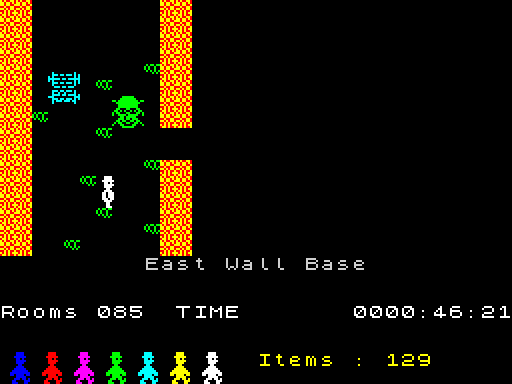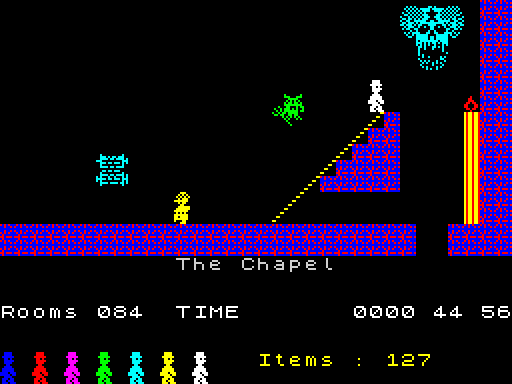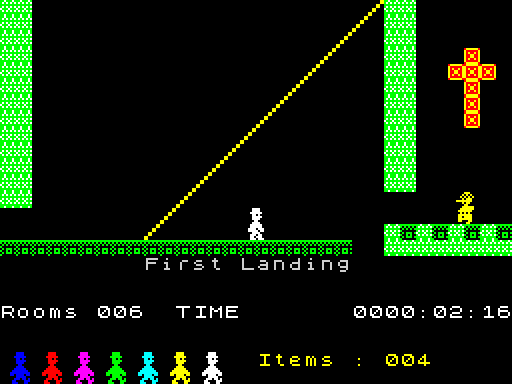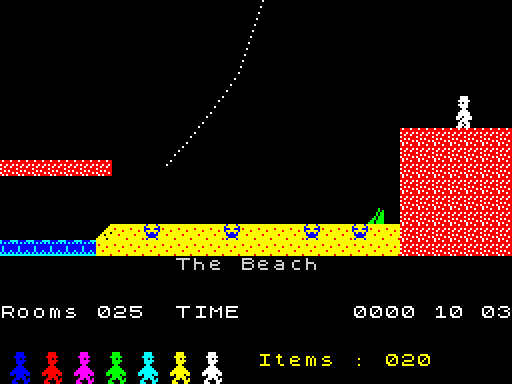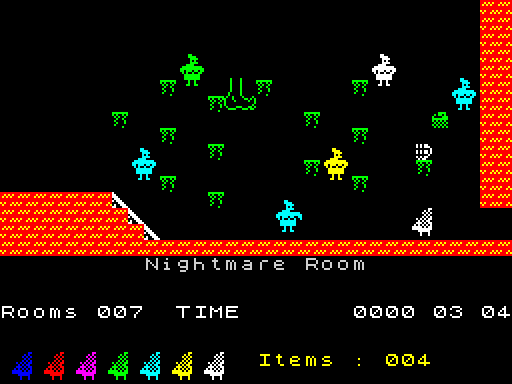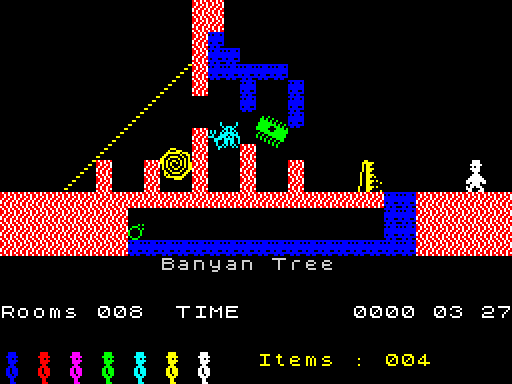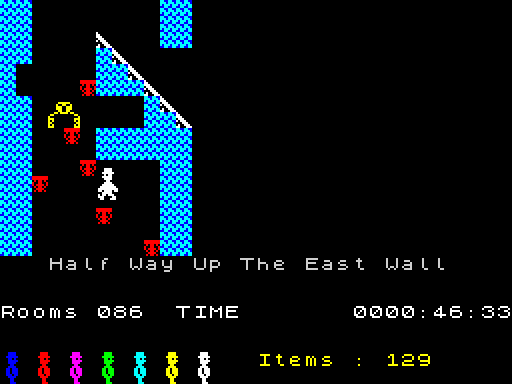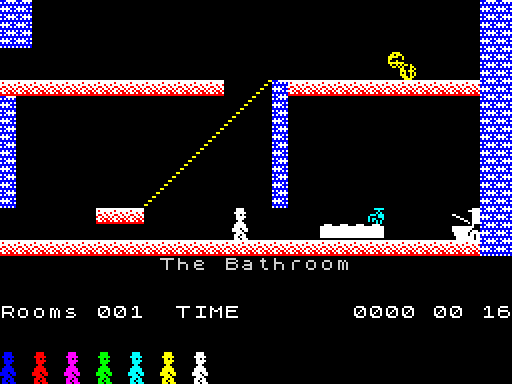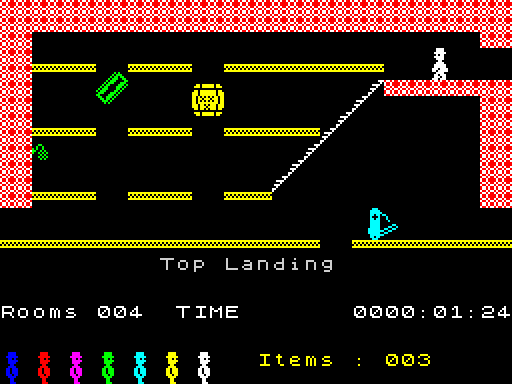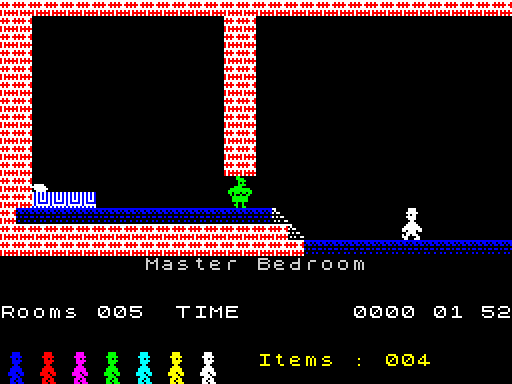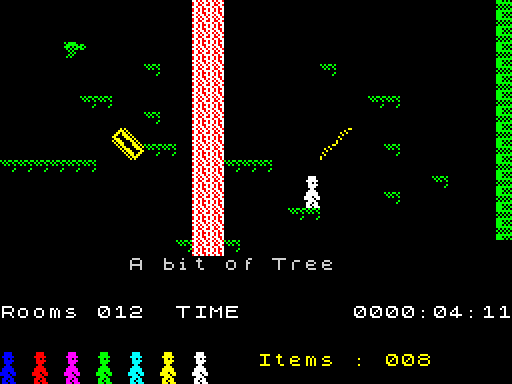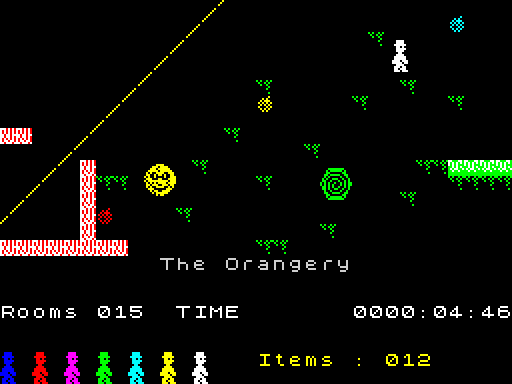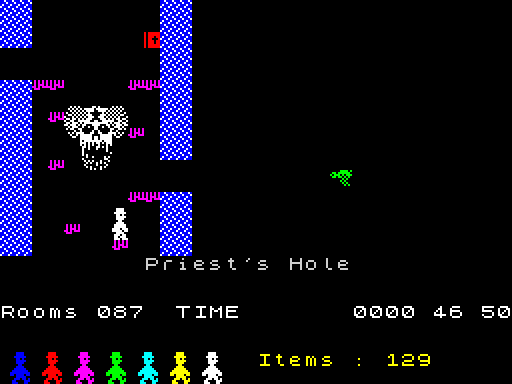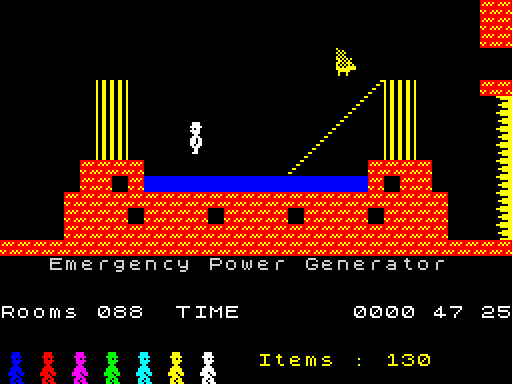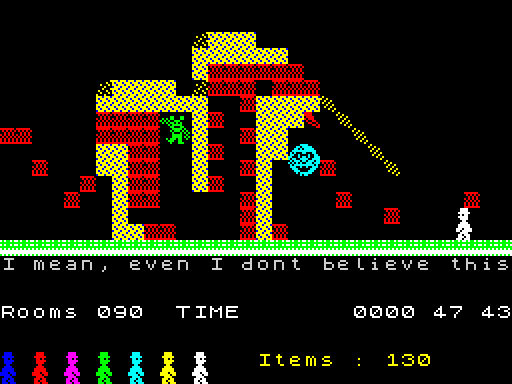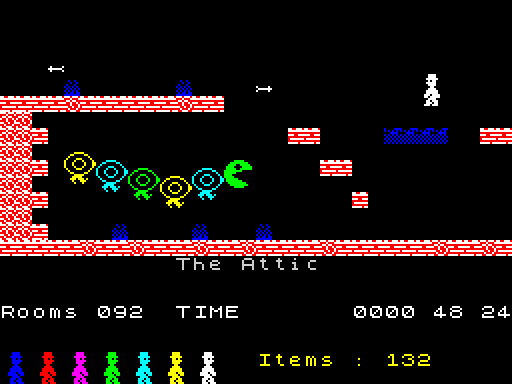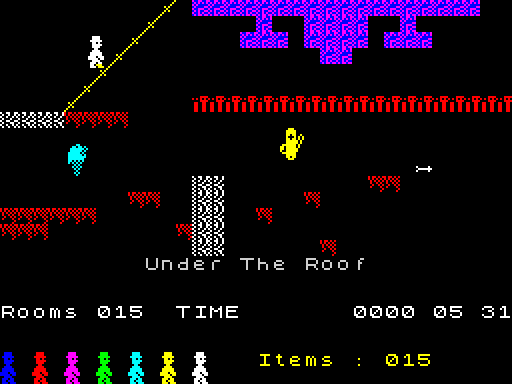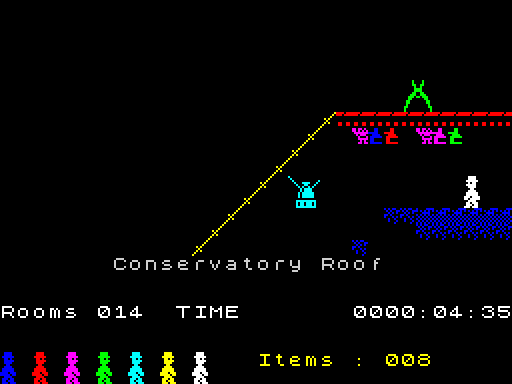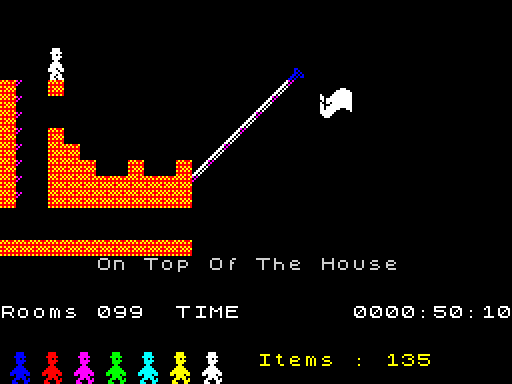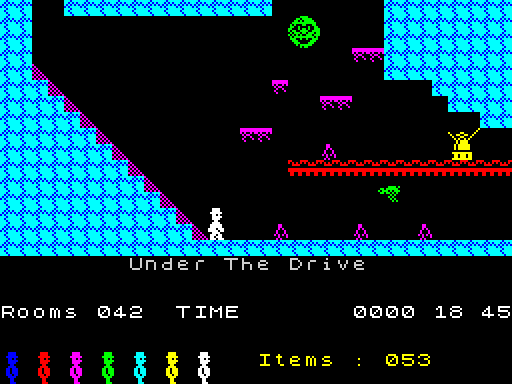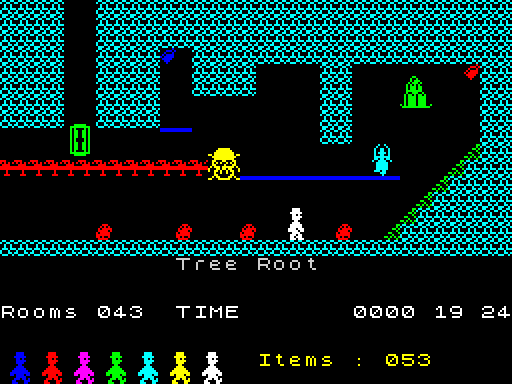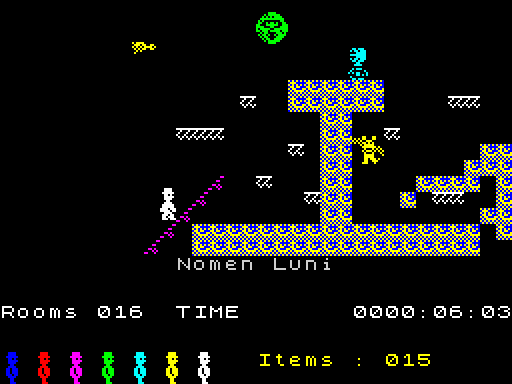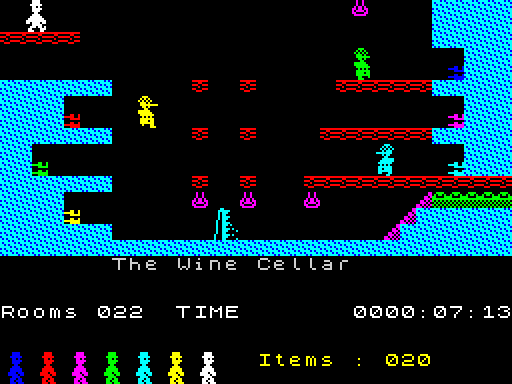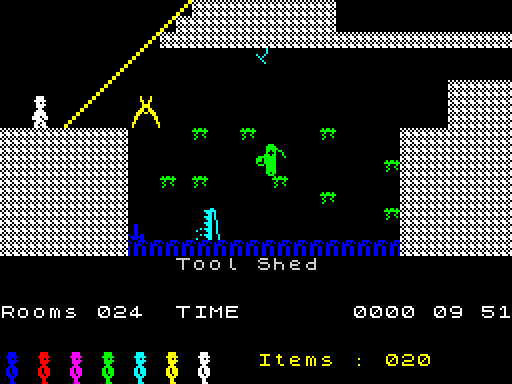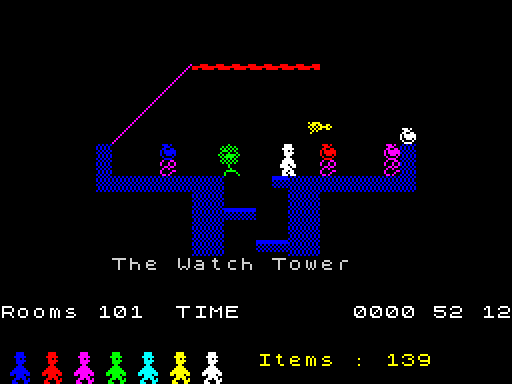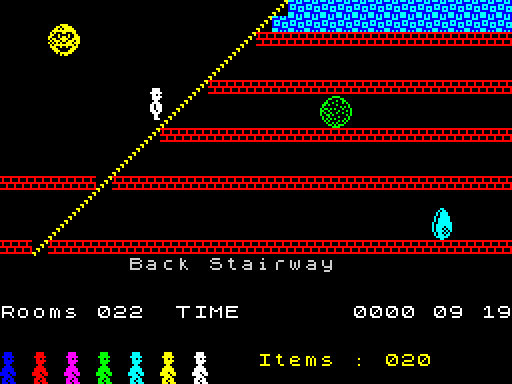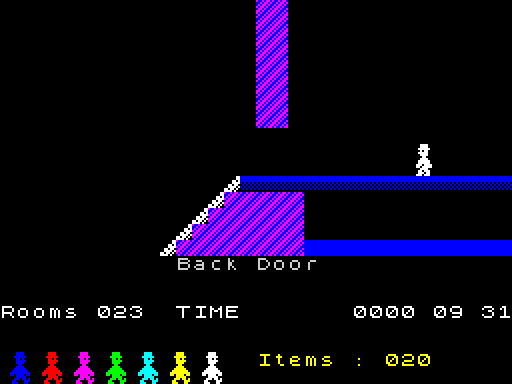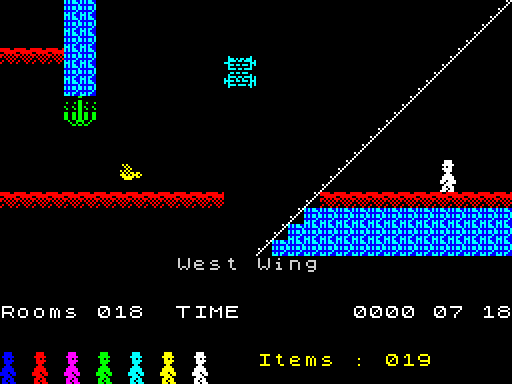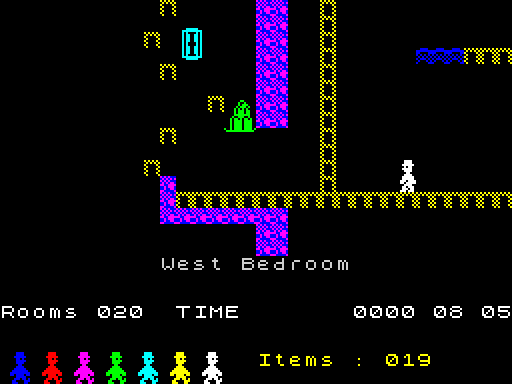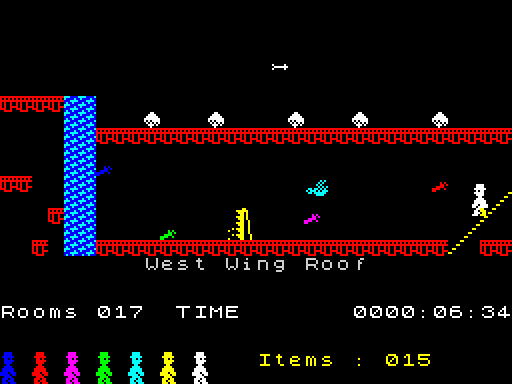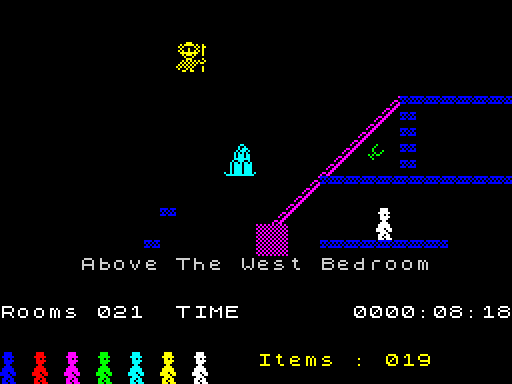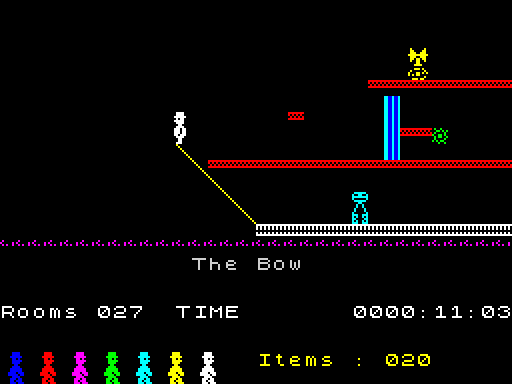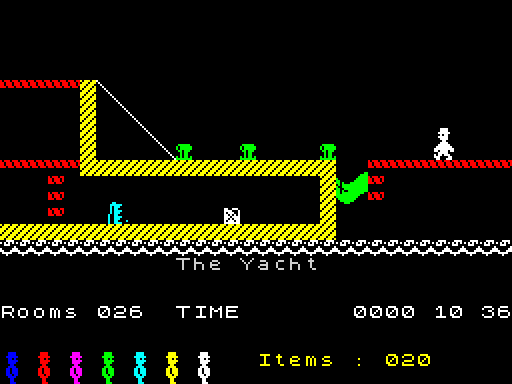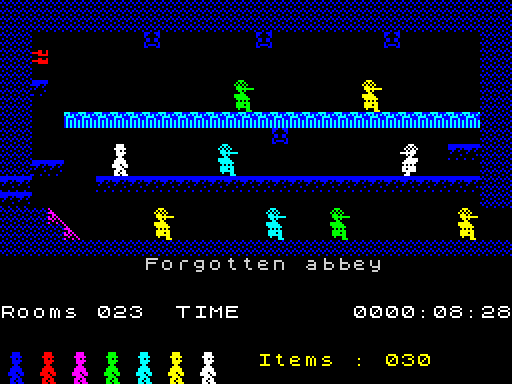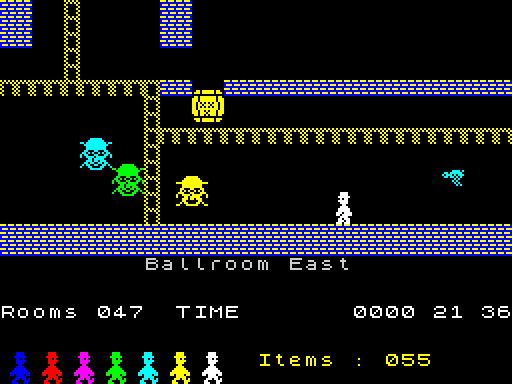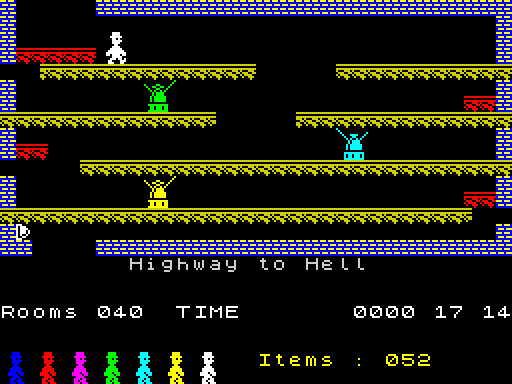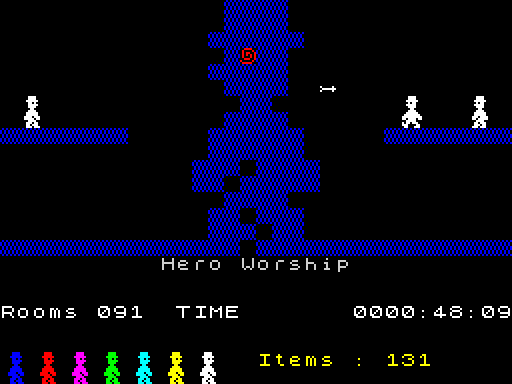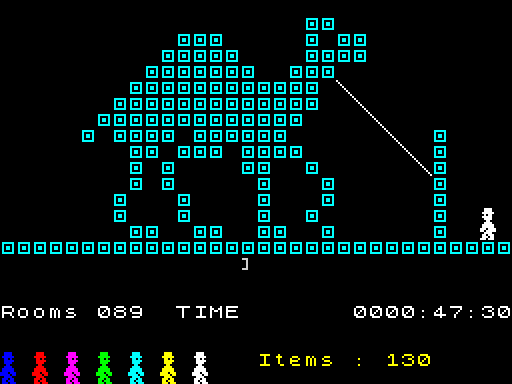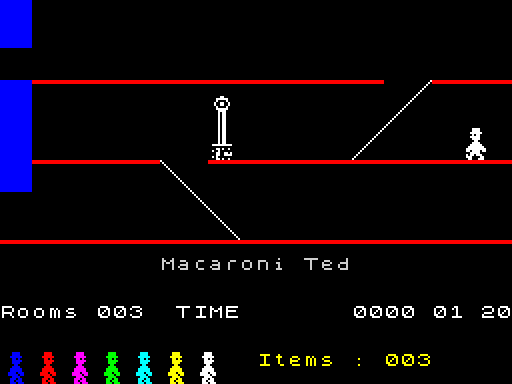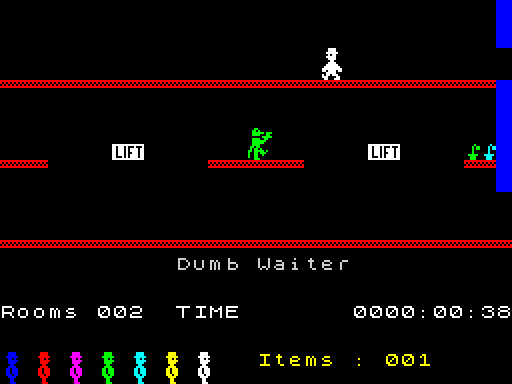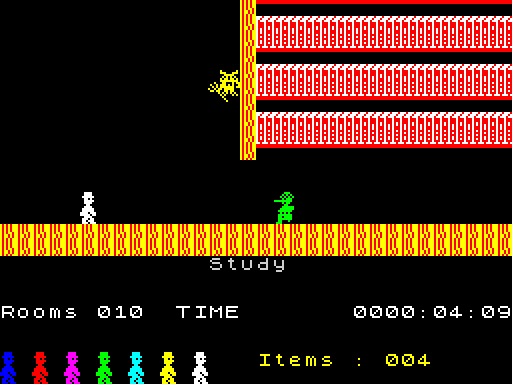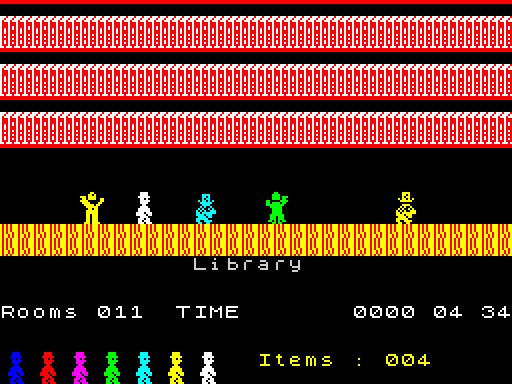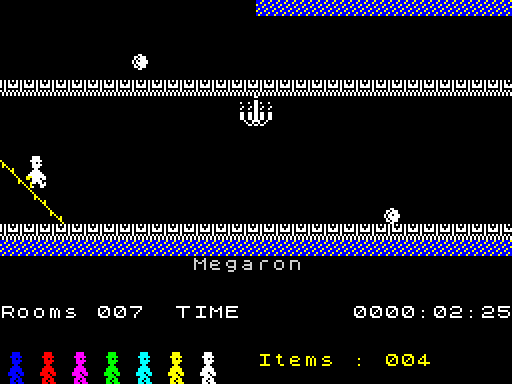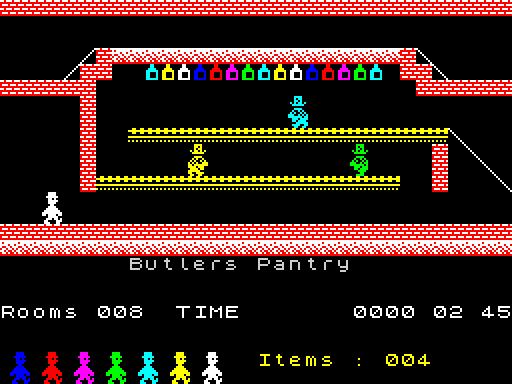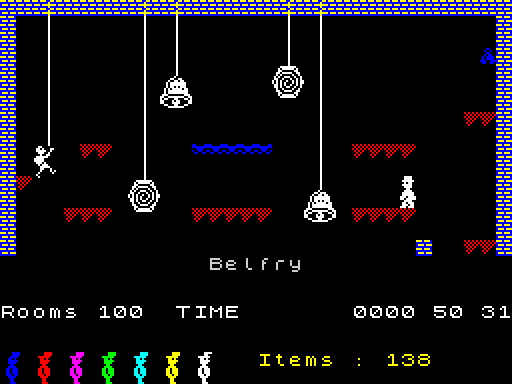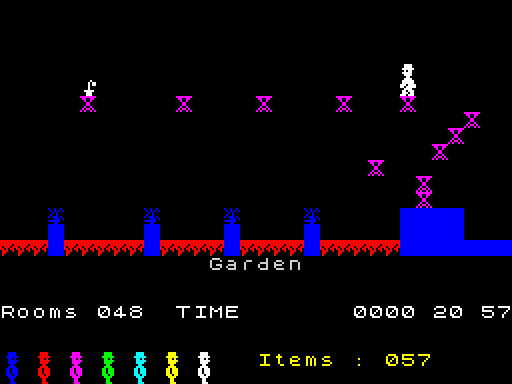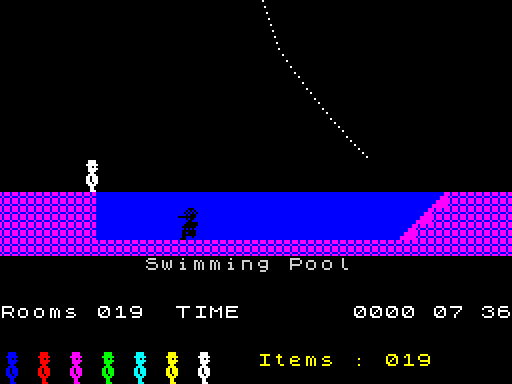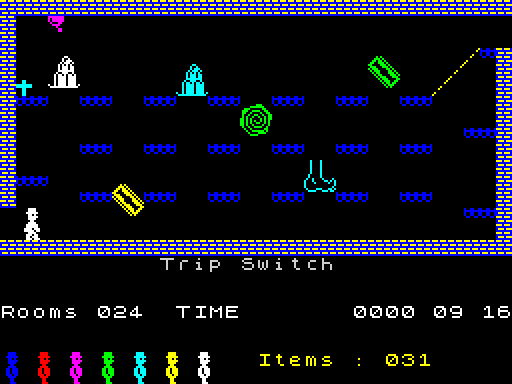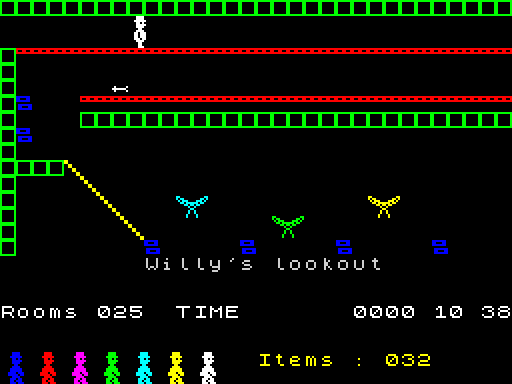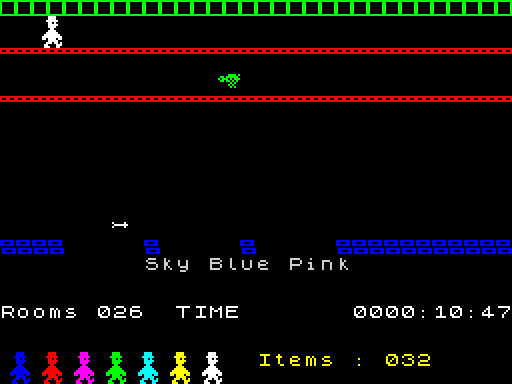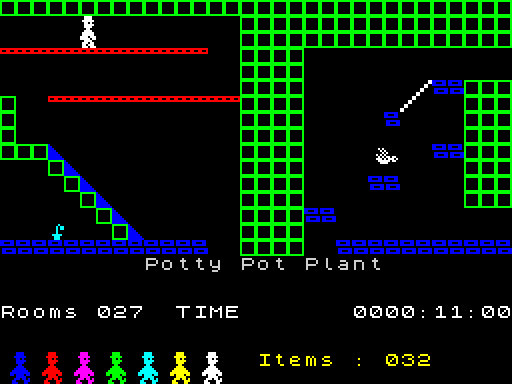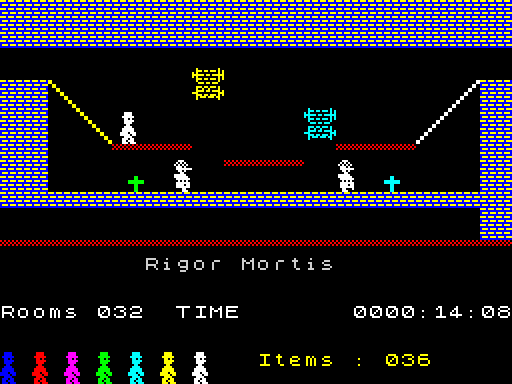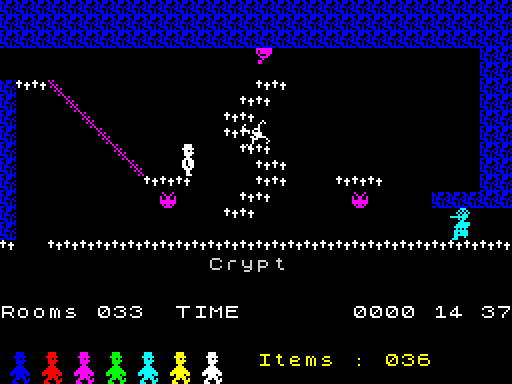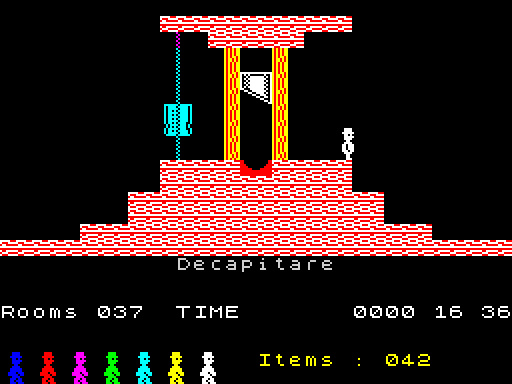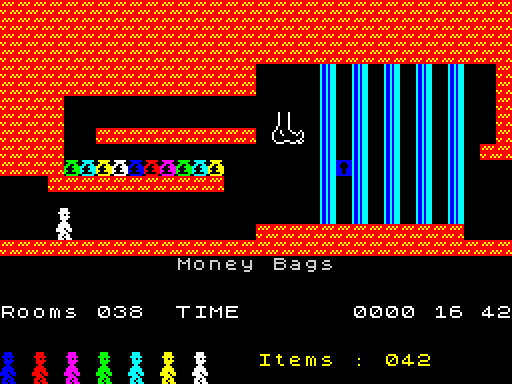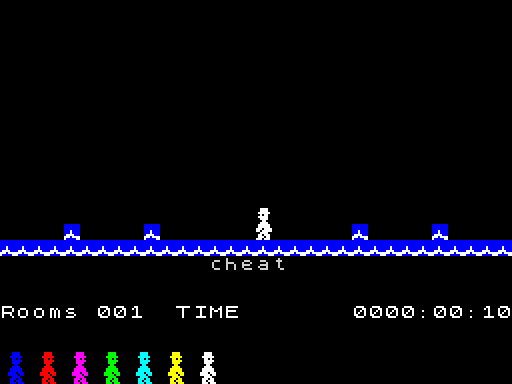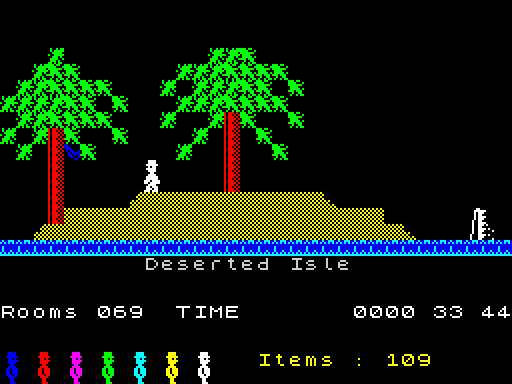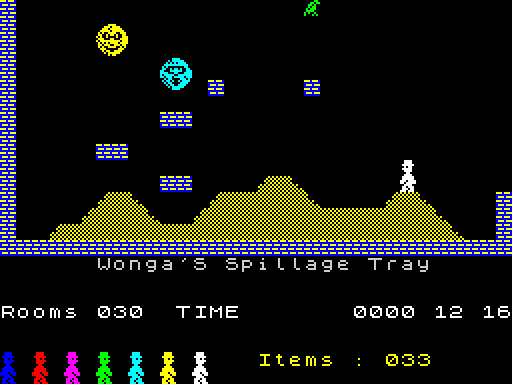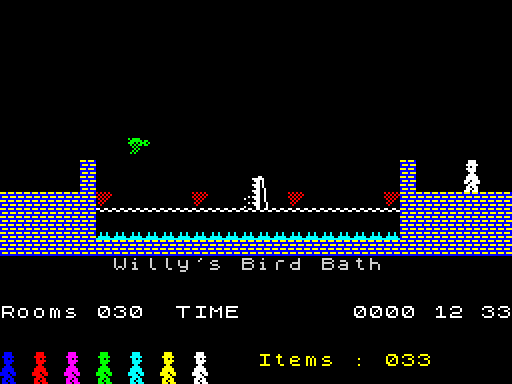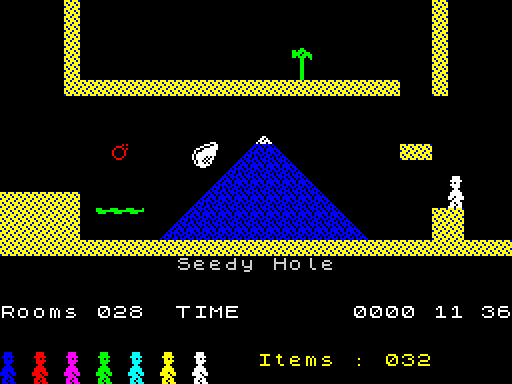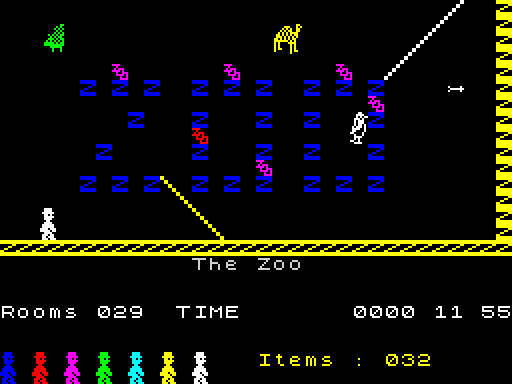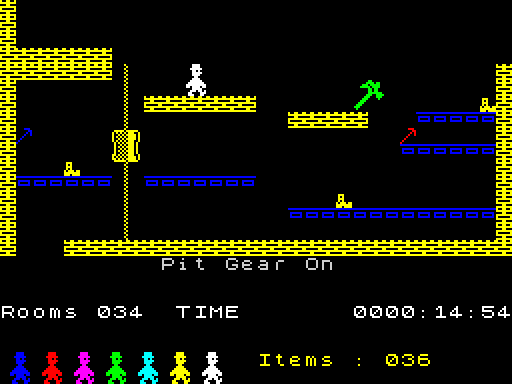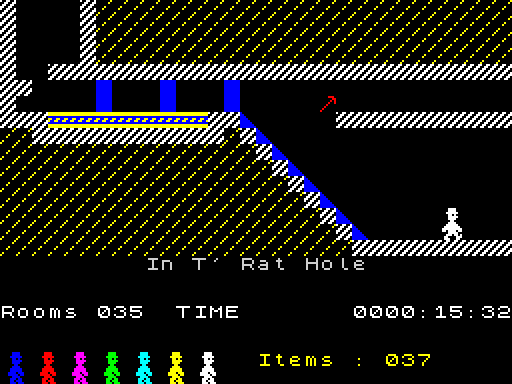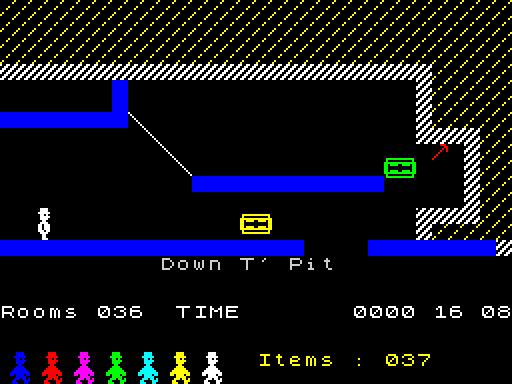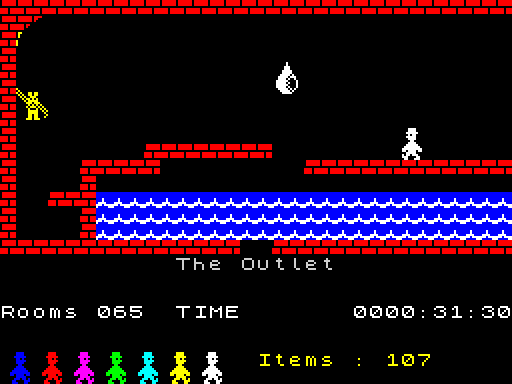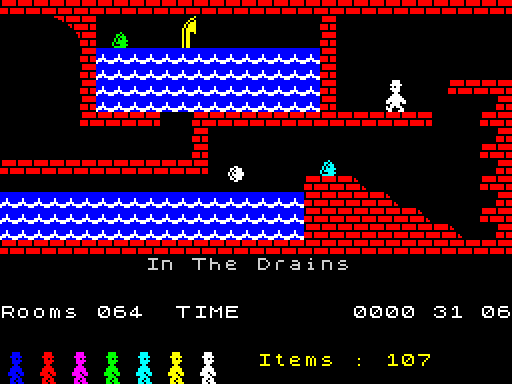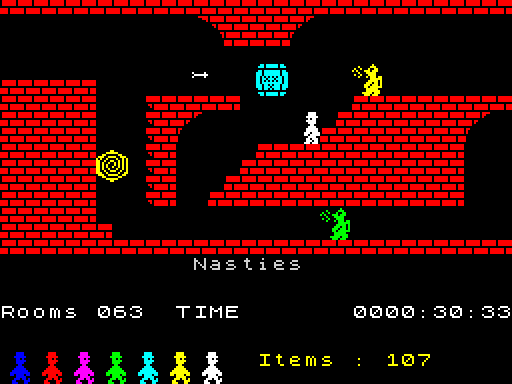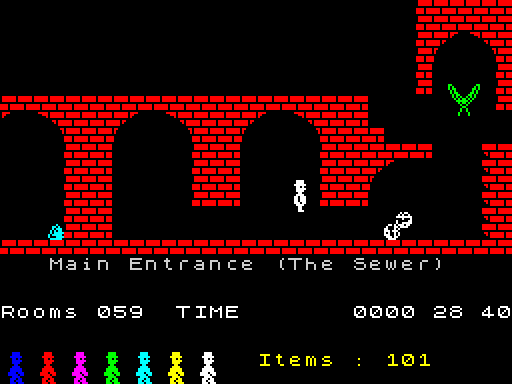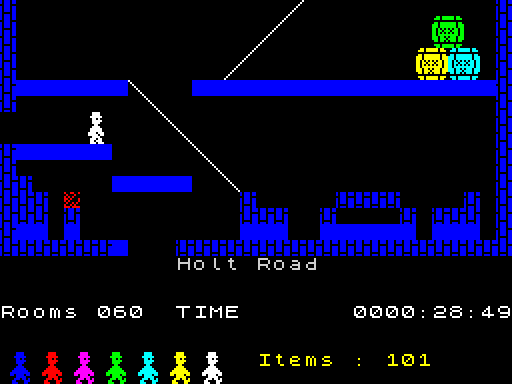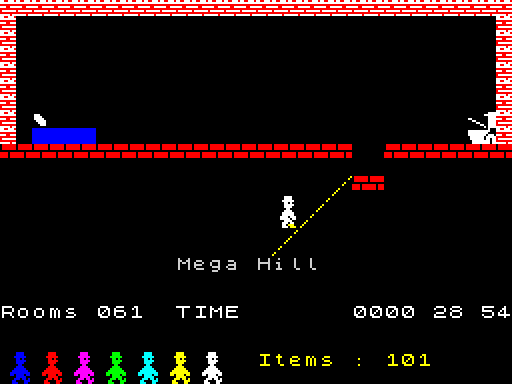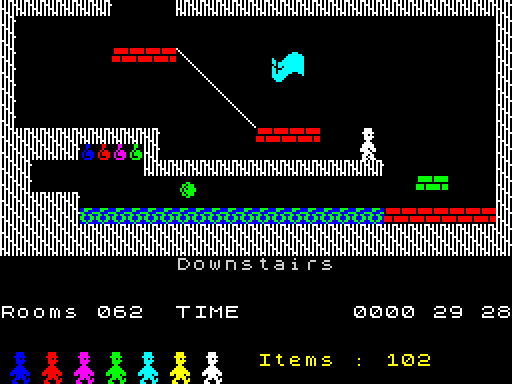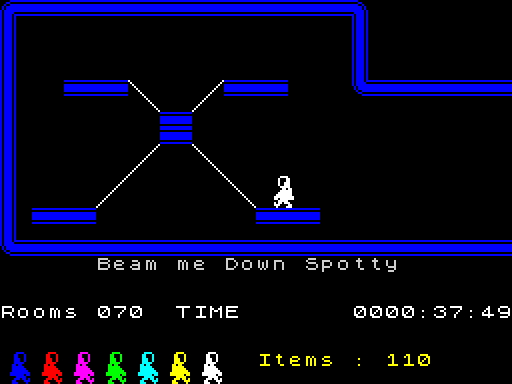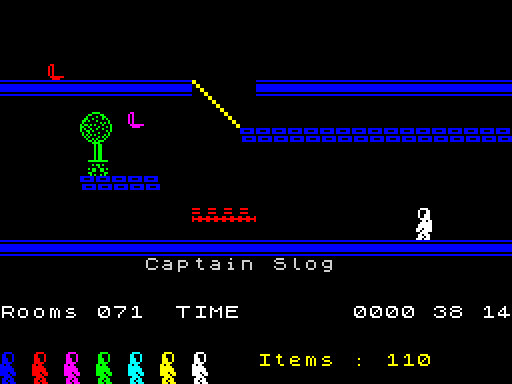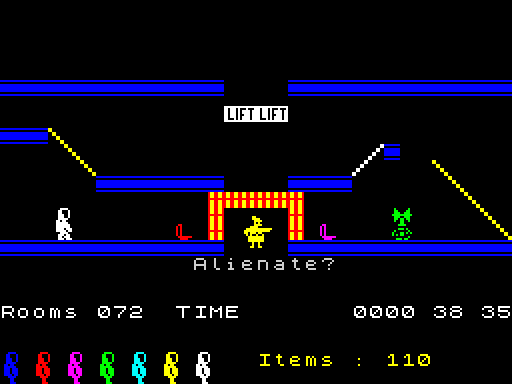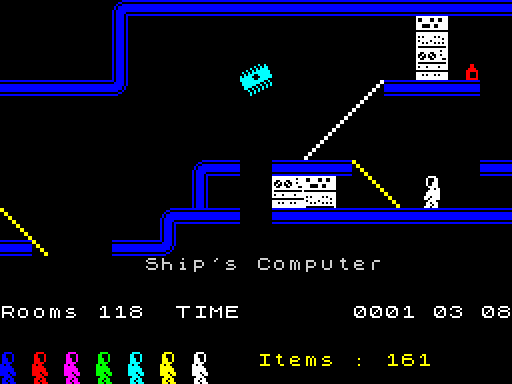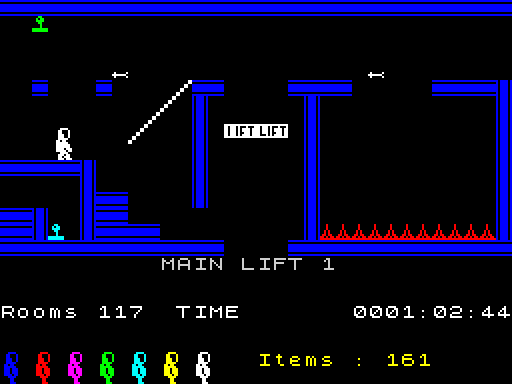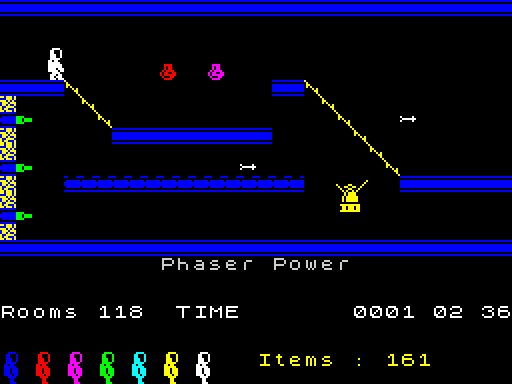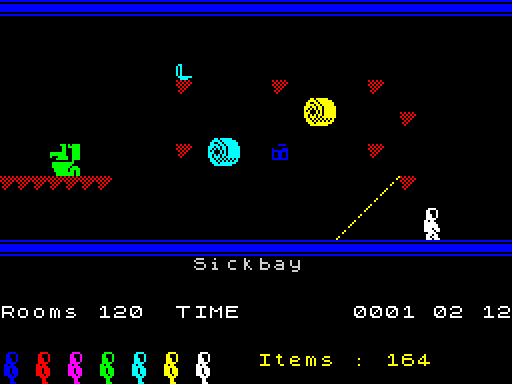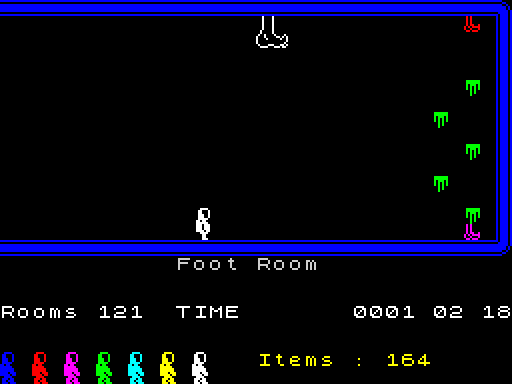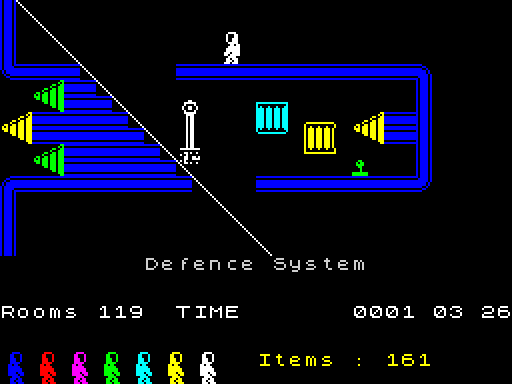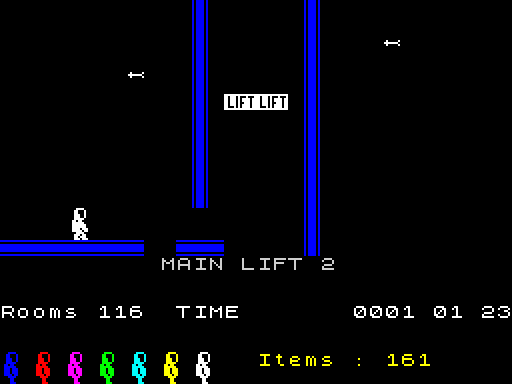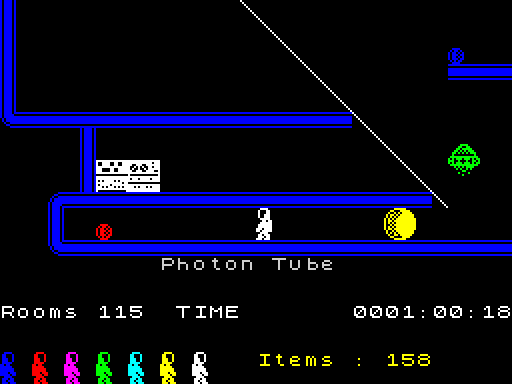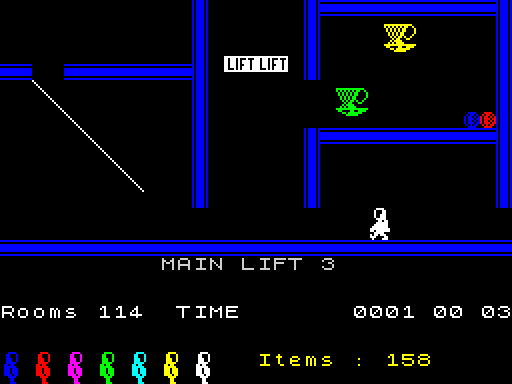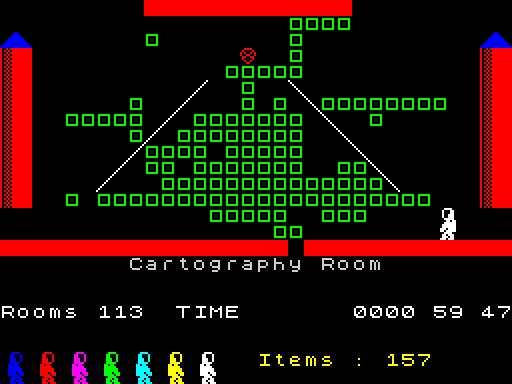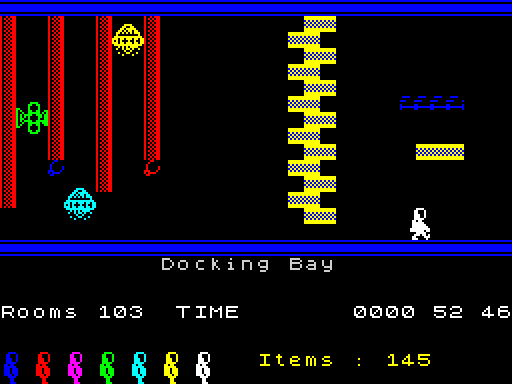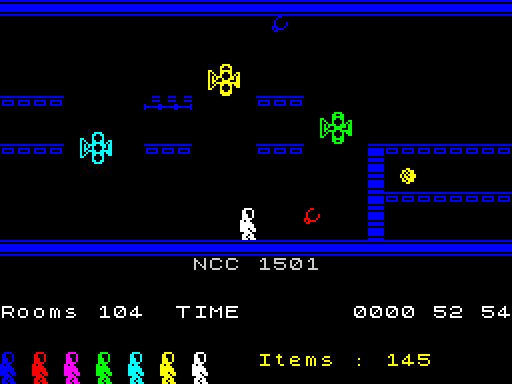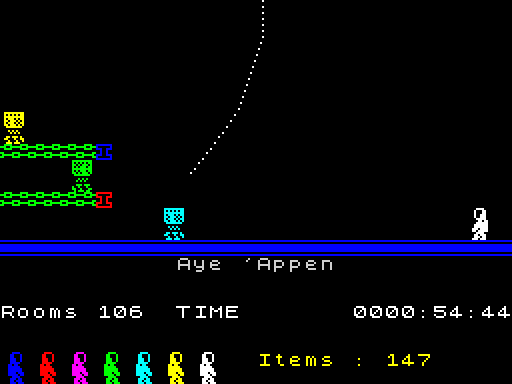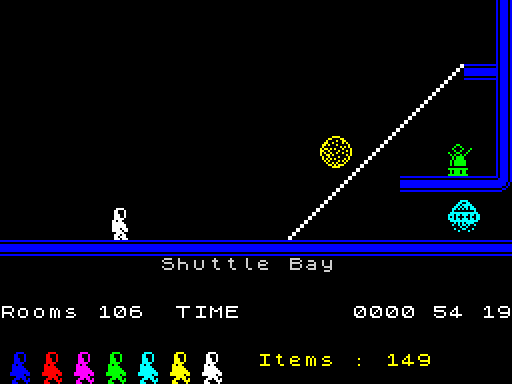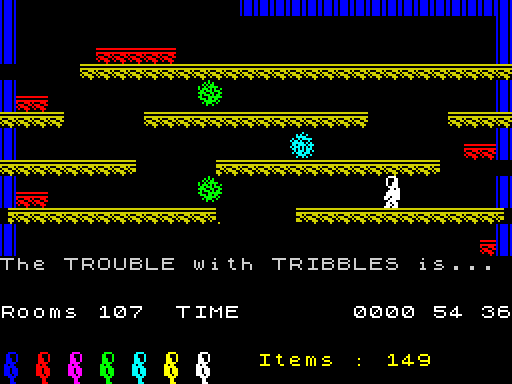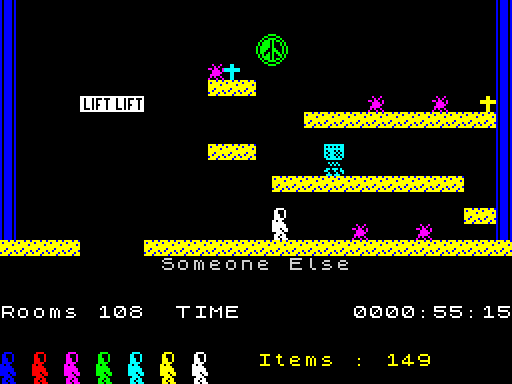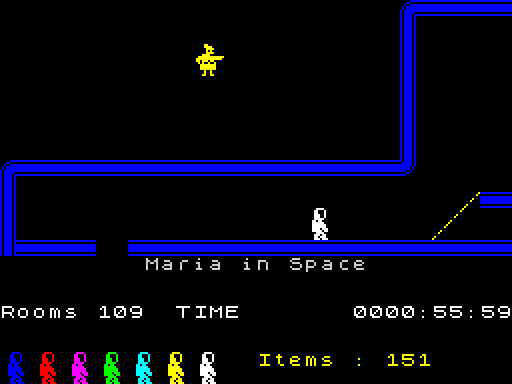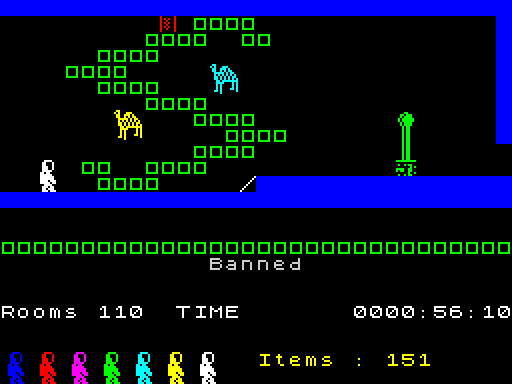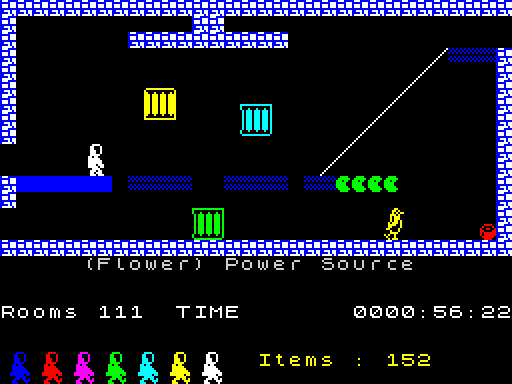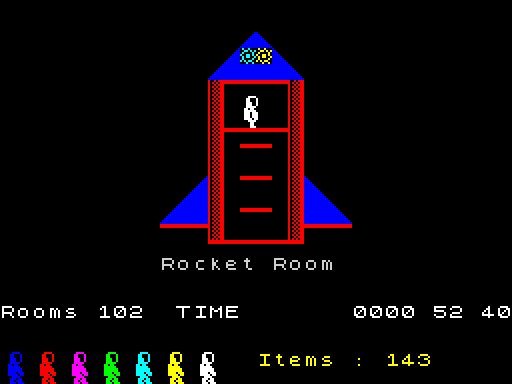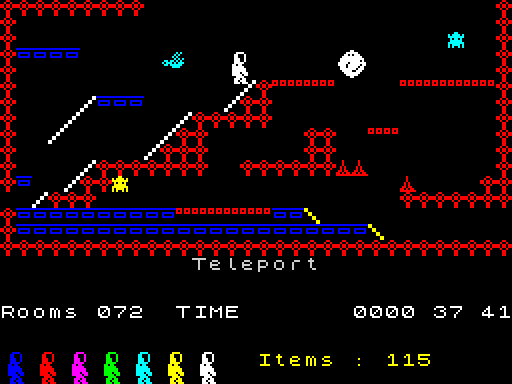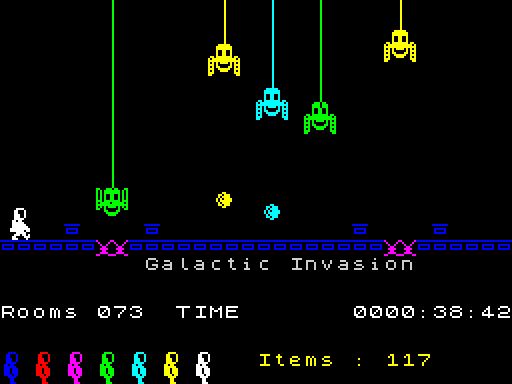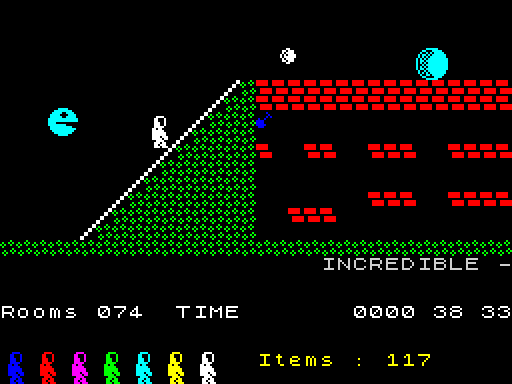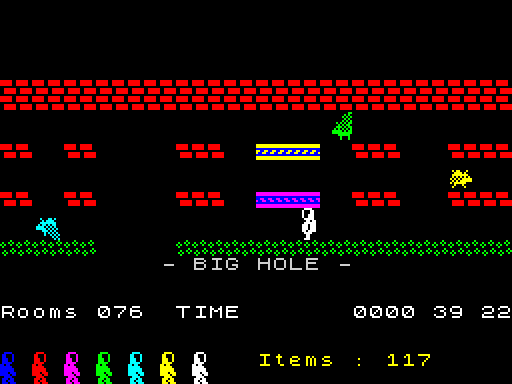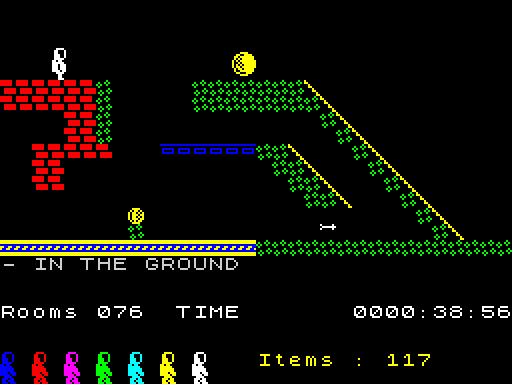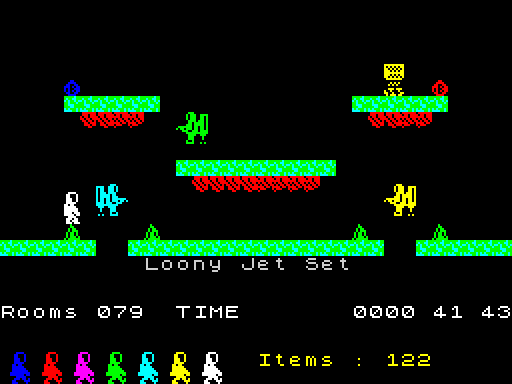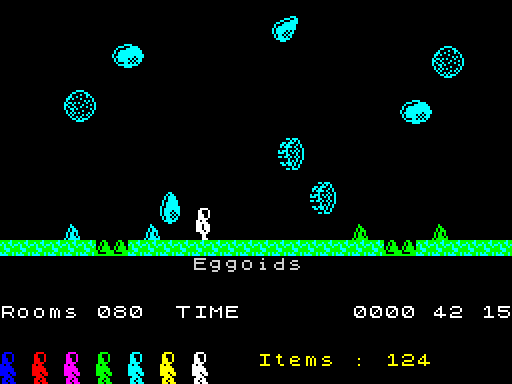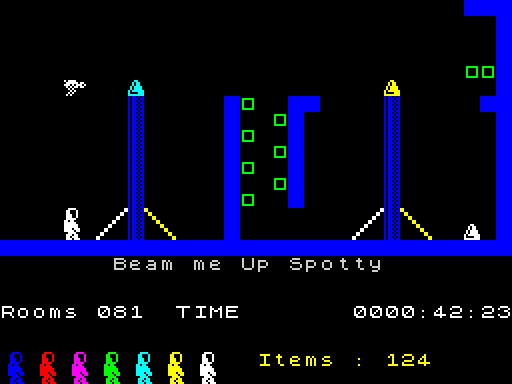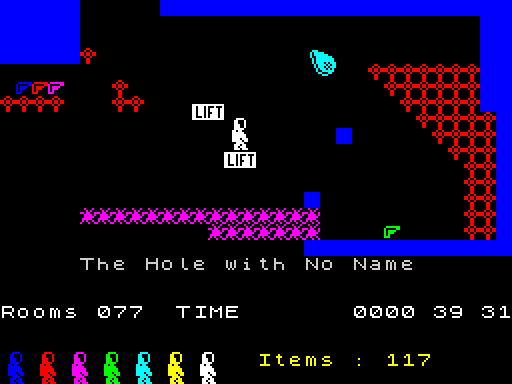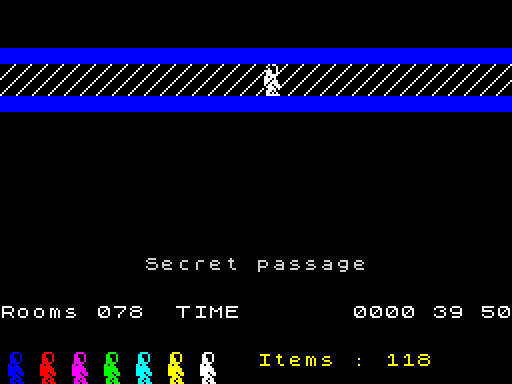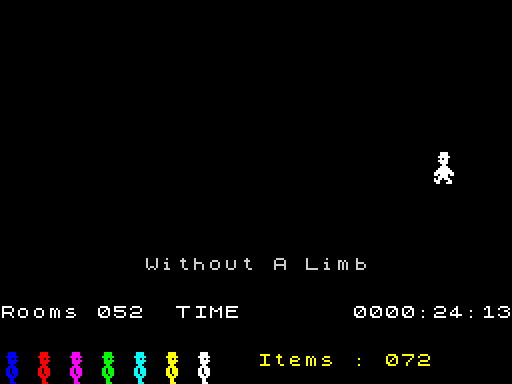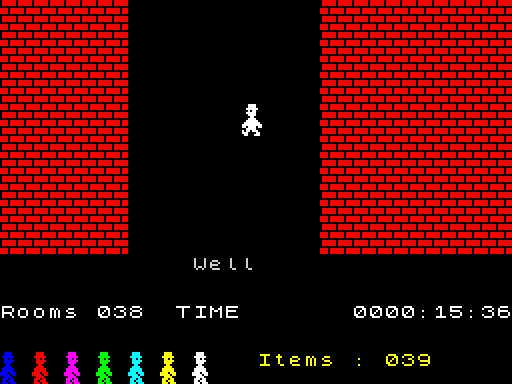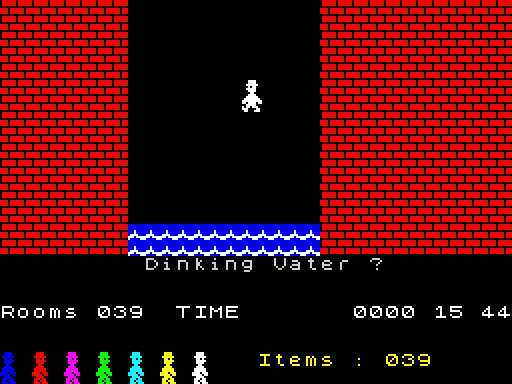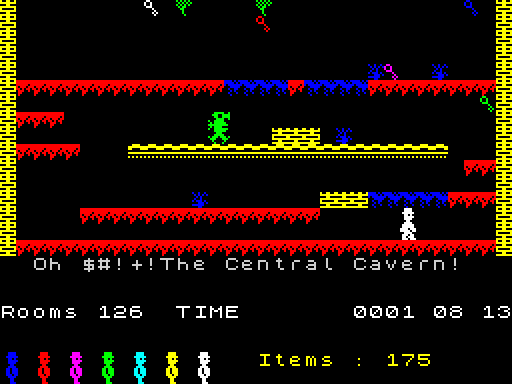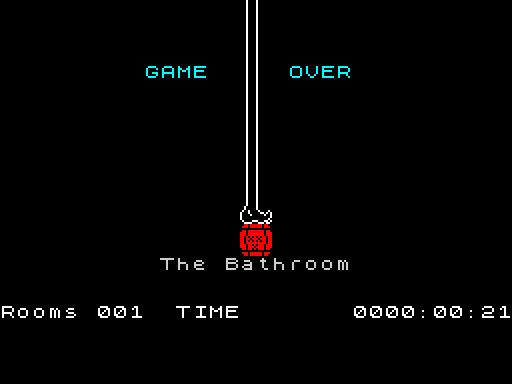 Jet Set Willy II+(Version +e.22)